State Farm struck gold with the Cliff Paul advertorial premise a few years ago and those commercials did so well it seemed like they could never be topped. If anything, they died from overexposure. But State Farm debuted a new slate of ads on Christmas this Friday and they might have some reconsidering which gigantic marketing push works better. "The Hoopers" have arrived, and you'll never look at Damian Lillard the same way again.
"The Hoopers" are kind of like "The LeBrons," except better. Kevin Garnett plays Grandpa, which works very well.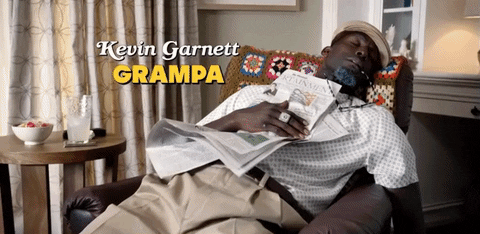 Chris Paul is Dad and DeAndre Jordan is "Mom" in a crazy blonde wig. Kevin Love also delights as the young "son." But we really can't explain Damian Lillard as the baby except to show you.