Maybe now more than ever before, it's easy to overlook Tony Parker. As Kawhi Leonard ascends to stardom, Tim Duncan and Manu Ginobili play on into twilight, and Gregg Popovich gets more consideration as the greatest coach of all time, San Antonio's All-NBA Second Team point guard has become a relative afterthought. Think back on the Finals: Does it seem like Parker led the Spurs in scoring at 18.0 points per game? It doesn't, but this video of his top 10 plays from the 2013-2014 season is a great reminder of just how important he is to San Antonio's success.
Our personal favorite from the video above? This one. What play says Parker more than an in-out dribble to a quick spin and finish?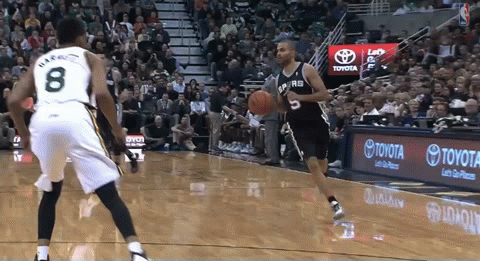 Check out where that awesome move and others come in on Parker's top 10 plays of the season. After watching the video, you surely won't forget him.
What's your favorite Parker play?
Follow Jack on Twitter at @ArmstrongWinter.
Follow Dime on Twitter at @DimeMag.
Become a fan of Dime Magazine on Facebook HERE.