The Beast is back.
Kelsey Grammer played the erudite, blue-skinned mutant hero known as Beast in "X-Men: The Last Stand," while Nicholas Hoult ("Warm Bodies") played a younger version of the character in the 1960s-set "X-Men: First Class."
And now director Bryan Snger has revealed what the new take on Beast will look like, releasing a teasing glimpse at the character from the upcoming "X-Men: Days of Future Past."
Singer posted the new pic on his Twitter, quoting "Beauty and the Beast," "Many a monster wears the form of a man; it is better of the two to have the heart of a man & the form of a monster"
Check it out here: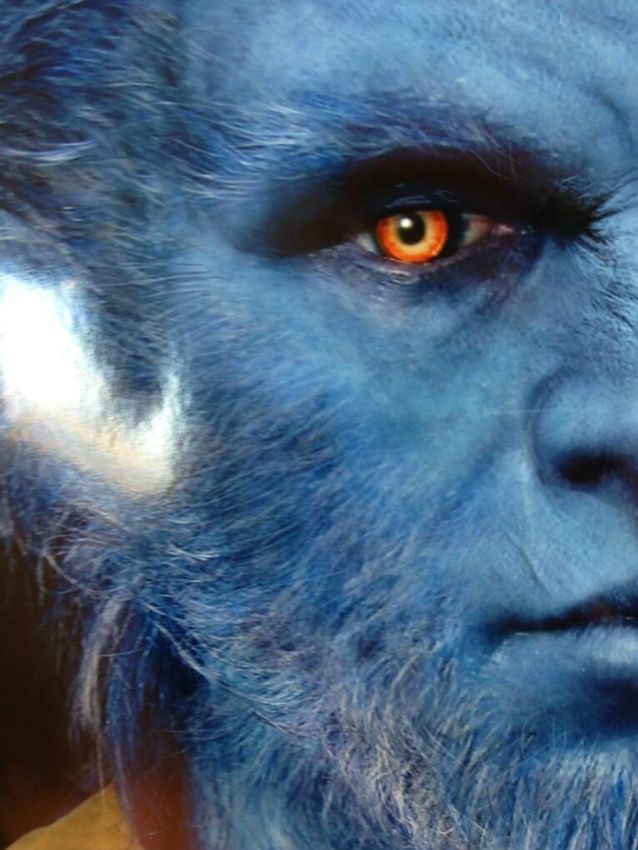 The adaptation of the time-jumping Marvel Comics classic of the same name will also bring back such "X" vets as Hugh Jackman, Halle Berry, Ian McKellen, Patrick Stewart, Shawn Ashmore, Anna Paquin and Ellen Page, plus their "First Class" counterparts Hoult, James McAvoy, Jennifer Lawrence, Michael Fassbender and more.
There's been no announcement of casting Grammer (or anyone else) as the elder Beast, so it's assumed that the photo is of Hoult in full make-up, although he appears quite a bit different from his more boyish look in "First Class," when the character was first transformed into the furry blue guy.
"X-Men: Days of Future Past" is scheduled to open July 18, 2014.
Want do you think of Beast's look?