Will Dexter finally get his comeuppance?
Showtime has released the official poster for the eighth and final season of "Dexter."
The concluding season of Showtime's "Dexter" premieres on Sunday, June 30. It takes place six months after LaGuerta"s murder, with Dexter (Michael C. Hall) still juggling his duties as a dad, a brother… and a serial killer. Will he end up in a plastic bag, as the poster suggests?
Check out the poster here: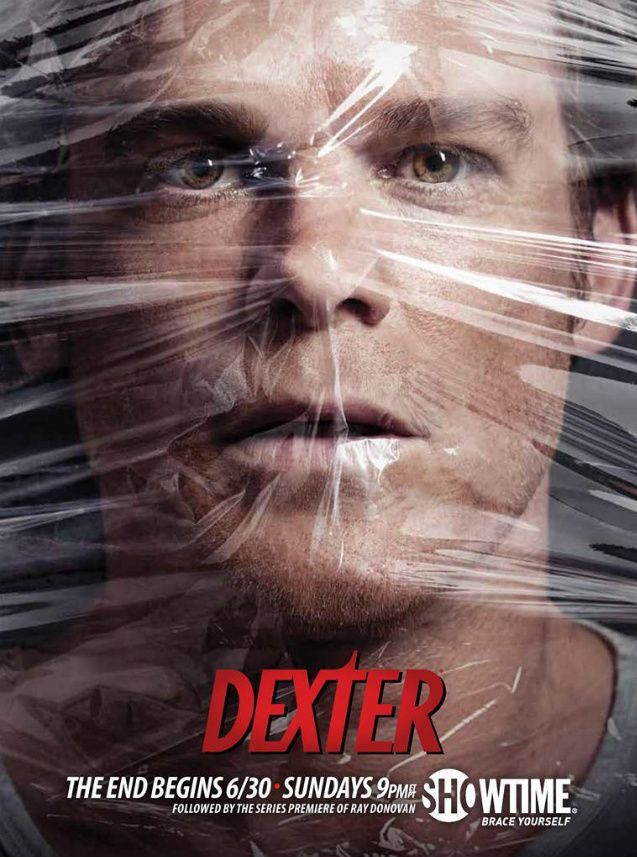 Meanwhile, as one Showtime drama comes to an end, another one is taking its place. "Ray Donovan," which premieres after "Dexter" on June 30 at 10 p.m. ET/PT, stars Liev Schreiber as a "cleaner" who helps make the illegal problems of celebrities, athletes, and business moguls disappear. When his criminal father, Mickey Donovan (Jon Voight) isreleased from prison, things go sour fast. "Ray Donovan" is created and executive-produced by Ann Biderman ("Southland"), who also wrote the pilot episode.
Watch the trailer here:
Things kick off June 30 at 9 pm ET/PT on Showtime.