Harrison Ford, Gary Oldman and "The Hunger Games" star Liam Hemsworth are set to play a high-stakes financial game in the upcoming thriller "Paranoia." These brand new images reveal the trio displaying their slicked-back new looks (including Ford's shaved head).
Based on the book by Joseph Finder, "Paranoia" delves into the world of big business, where Hemsworth plays Adam Cassidy, a rising young turk at The Wyatt Corporation. When his boss (Oldman) coaxes him to spy on a rival exec (Ford), Cassidy becomes a pawn in a corporate game bigger than he could have ever imagined.
Take a look at Ford and Hemsworth here: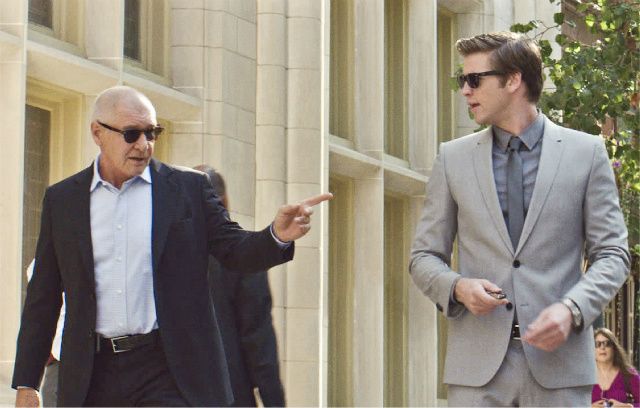 And in this one, Ford and Oldman exchange some serious words.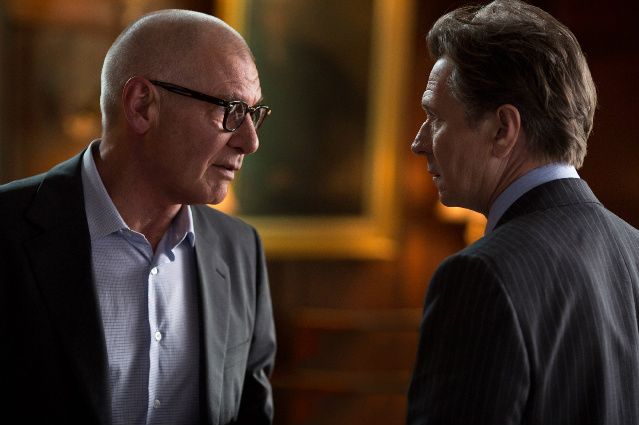 "Paranoia" is from director Robert Luketic, who normally specializes in broad comedies like "Legally Blonde" and "The Ugly Truth," although his gambling drama "21" may give viewers a better idea of what to expect from this film.
It also stars Lucas Till, Amber Heard and Ashley Benson.
Hemsworth recently co-starred in "The Expendables 2," and will soon be in "The Hunger Games: Catching Fire." Oldman recently won acclaim for hie final turn as Commissioner Gordon in "The Dark Knight Rises," while Ford will next be seen in "Ender's Game."

"Paranoia" opens october 4, 2013.