Rihanna has released the two covers for "Talk That Talk," her sixth album out on Nov. 21.
The first photo, for the standard edition, features Ri Ri, looking downward, licking her upper lip with her ring-clad hand on top of her head and the album title tattooed on her arm. We"re not sure what she"s up to, but we"re sure it"s no good. Fans unlocked the album cover through the contest she"s having on her Facebook page.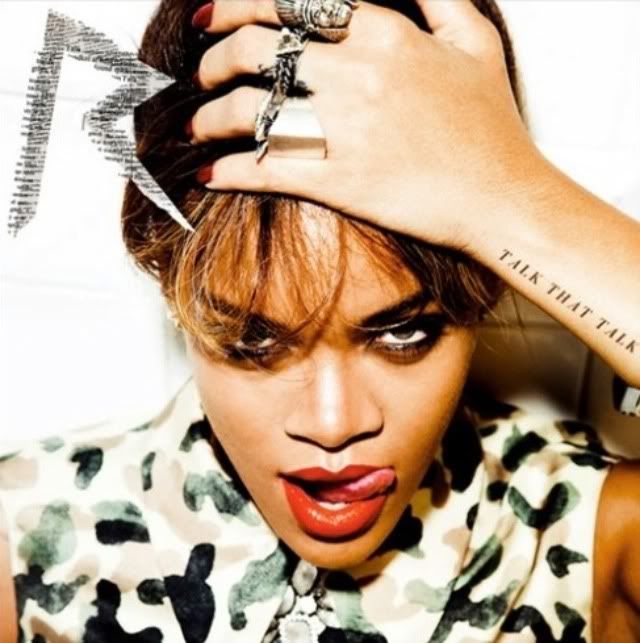 The second cover, for the deluxe edition, surfaced on Idolator, and is much hotter – literally. It features a sultry Rihanna in a black and white photo, her mouth open and smoke coming out.
"Talk That Talk" is already off to a great start: first single "We Found Love" finds its ways into the record books as Rihanna lands her 20th Top 10 on Billboard"s Hot 100 in faster time than any other solo artist. It took Ri Ri only six years and four months to accomplish the staggering feat, besting Madonna"s six years and nine months time frame.
Which image do you like better?