All hail Katniss Everdeen.
Lionsgate has released a brand new, artsy poster for the highly-anticipated sequel "The Hunger Games: Catching Fire," and the franchise heroine Katniss (Oscar winner Jennifer Lawrence) looks tougher than ever.
In a classy, carefully aged image that recalls 19th century naturalist painting, Katniss stands proud on a hilltop, holding her bow and arrow. Behind herm the clouds seem to form the shape of a mocking jay, her proud sigil. In small text are stirring words from the "Catching Fire" novel by Suzanne Collins: "The sun persists in rising, so I make myself stand."
Check it out here
: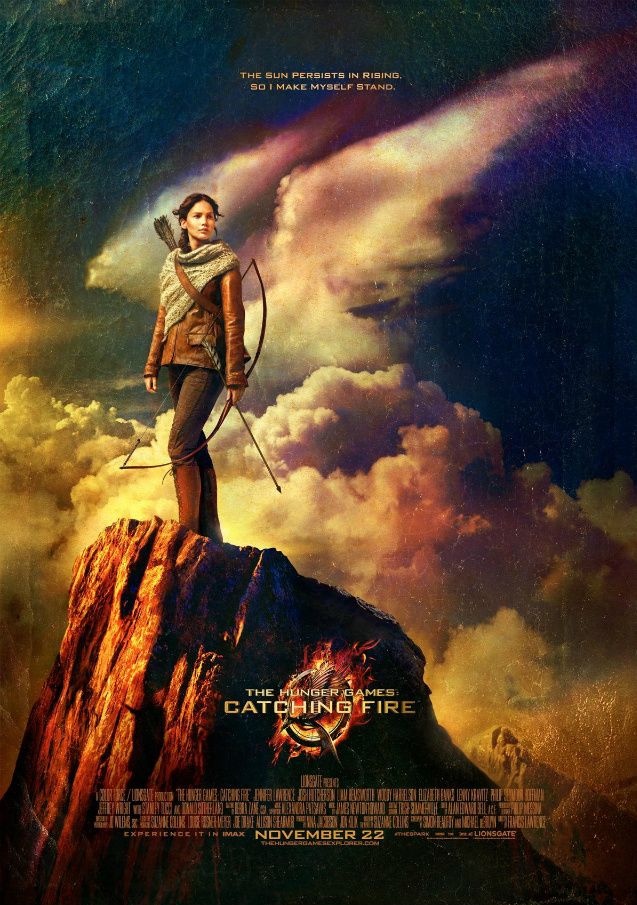 It also stars returning cast members Josh Hutcherson, Liam Hemsworth, Woody Harrelson, Elizabeth Banks, and Stanley Tucci, plus newcomers Sam Claflin, Philip Seymour Hoffman, Jeffrey Wright, Jena Malone, and Amanda Plummer. Francis Lawrence ("I Am Legend") is directing the film.
"The Hunger Games: Catching Fire" opens November 22.