Everyone's favorite Nordic God-turned-Avenger Thor (Chris Hemsworth) is back in the upcoming "Thor: The Dark World," and Marvel has unleashed a poster featuring the superhero's mighty, thunderous power.
Straightforward and to-the-point, the poster depicts Hemsworth wielding Mjölnir as lighting crashes, and rain and debris swirl around him. Looks like Thor is ready for a showdown. The story will no doubt be continued on the next poster.
Check it out here: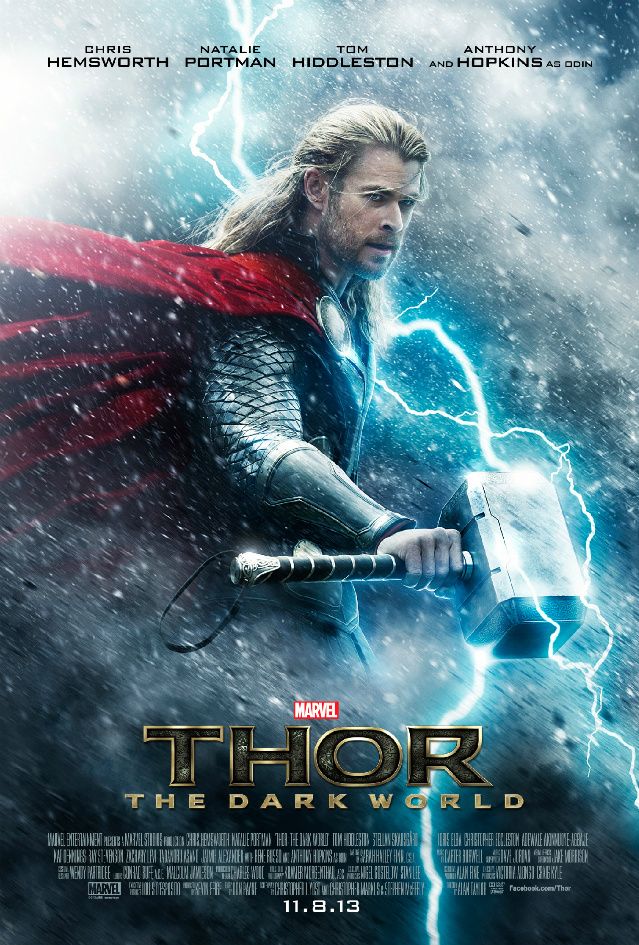 "Thor: The Dark World" also features returning stars Natalie Portman, Tom Hiddleston, Stellan Skarsgård, Idris Elba, Kat Dennings, Tadanobu Asano, Jaimie Alexander, Rene Russo and Anthony Hopkins. Newcomers include Zachary Levi, Christopher Eccleston, Adewale Akinnuoye-Agbaje, and Ray Stevenson. "Game of Thrones" vet Alan Taylor directed.
The sequel's first trailer will be unveiled on Tuesday, April 23 exclusively on iTunes.
"Thor 2" opens November 8.
What do you think of the poster?