A tiny Tom Cruise is dwarfed by the ruins of the Empire State Building in the striking first poster for the upcoming sci-fi epic "Oblivion," from "Tron Legacy" director Joseph Kosinski.
Recalling the last moments of the original "Planet of the Apes," the poster depicts Cruise as Jack Harper, an a soldier who patrols the desolate landscape of Earth after a devastating alien attack has rendered the planet uninhabitable. While searching for vital materials to bring back to off-world colonies, he rescues a beautiful stranger (Andrea Riseborough), whose knowledge makes him question everything he thinks he knows.
It also stars Nikolaj Coster-Waldau, Olga Kurylenko, Melissa Leo, and Morgan Freeman.
Check out the poster here: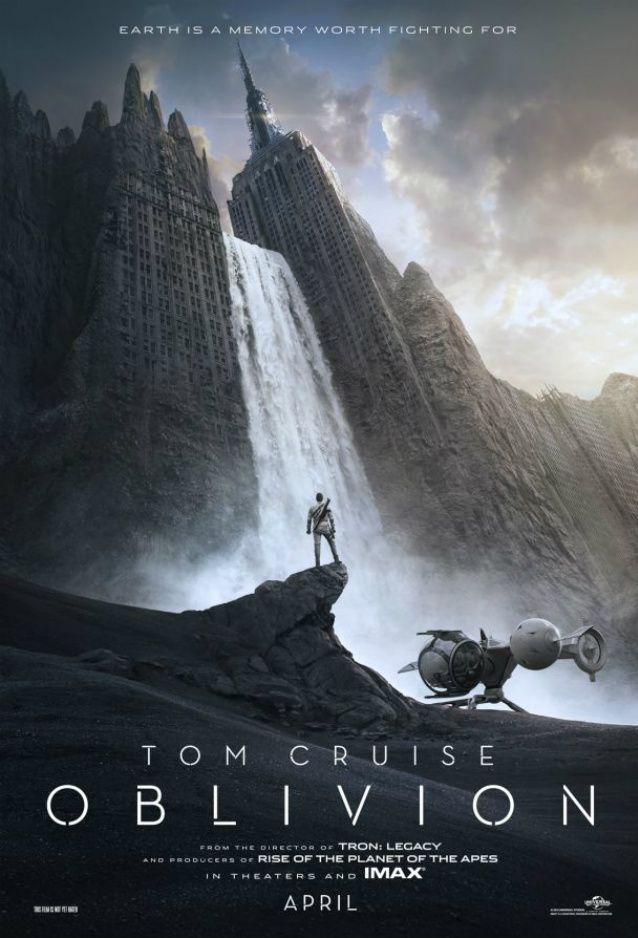 The screenplay is credited to Kosinski, William Monahan ("The Departed"), Karl Gajdusek and future "Star Wars "scribe Michael Arndt.
Cruise has been on a sci-fi kick lately. After being seen in the upcoming crime drama "Jack Reacher," he'll battle aliens once again in Doug Liman's futuristic "All You Need Is Kill."
Meanwhile, Kosinsky is attached to direct "Tron 3."
What do you think of the poster?
"Oblivion" opens in IMAX and in regular theaters April 19.