Optimus, Bumblebee and the rest of the Autobots have more to worry about than just Megatron and Starscream in "Transformers: Dark of the Moon." Take a look at this brand new image of the massive Shockwave.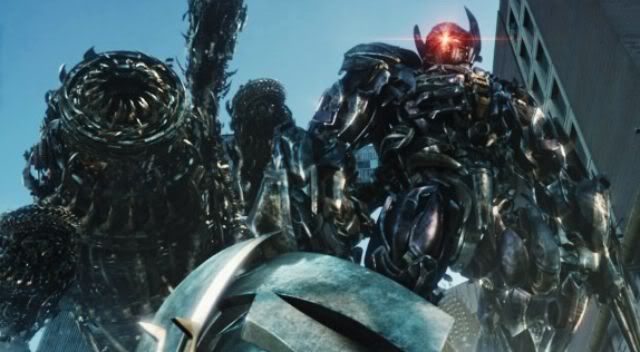 Shockwave, the cycloptic Decepticon with a huge cannon in place of one of his hands, is the main antagonist of the third film. He'll battle the Autobots, plus humans like Shia LaBeouf, Tyrese Gibson, Rosie Huntington-Whiteley and, um, oscar-winner Frances McDormand. Michael Bay directed the film, of course.
"Transformers: Dark of the Moon" opens nationwide (in 3D, 2D and on IMAX screens) June 29.

Check out this behind-the-scenes video showing off the film's amazing "wingmen" flying high over the streets of Chicago. No CGI? No problem!