Since it's an election year — and a highly contested one at that — you're sure to hear quite a lot about a number of political races in the next six months or so. However, one all-important contest will trump all the others in 2012.
We're talking, of course, of the rivalry between Will Ferrell and Zach Galifiankis in the upcoming political comedy "The Campaign."
A new poster (below) sets the film's tone nicely, with Ferrell and the much-shorter Galifianakis getting uncomfortably in one another's faces.
Take a look: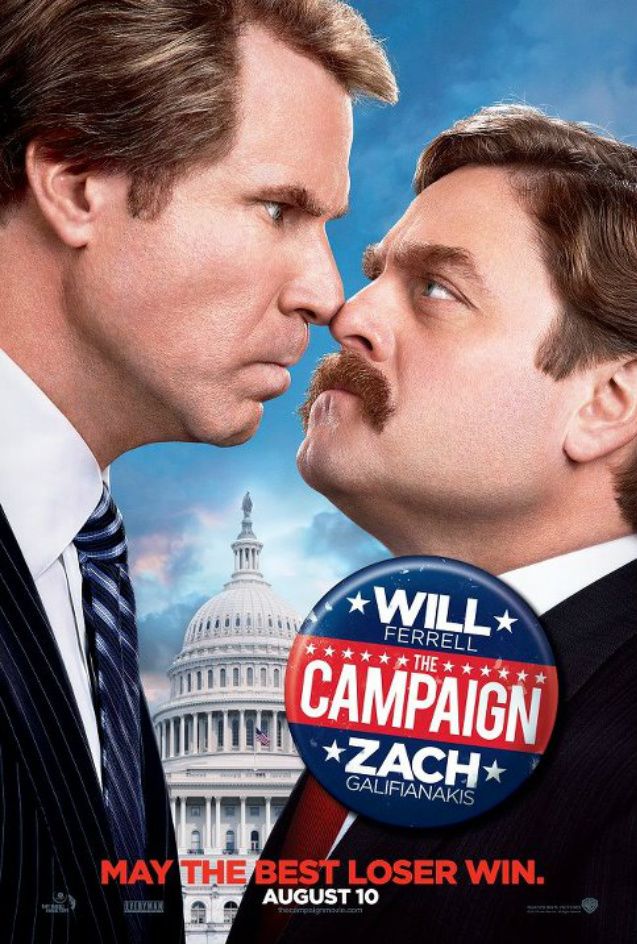 The simple, to-the-point poster doesn't go quite as broad as the trailer, but the tagline ("May the best loser win") puts it firmly in Ferrell territory.
Ferrell plays incumbent congressman Cam Brady in a small South Carolina district, where doofy newcomer Marty Huggins (Galifianakis) challenges his reign. Jay Roach (The "Austin Powers" films) directed, after helping the slightly more serious Sarah Palin HBO movie "Game Change." It was written by two "Eastbound and Down" vets, Shawn Harwell and Chris Henchy, and it would't be a surprise if it had a tone similar to that raunchy hit.
It also stars Dylan McDermott, Brian Cox, Jason Sudeikis, John Lithgow and Dan Aykroyd.
"The Campaign" opens nationwide August 10.