Jim: Do you guys know what we're doing here?
Mike: No idea, Goodell just told us to be here for a mandatory meeting.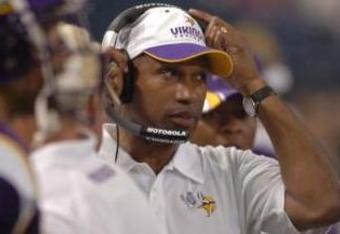 Leslie: I just wish this could have happened during the bye week.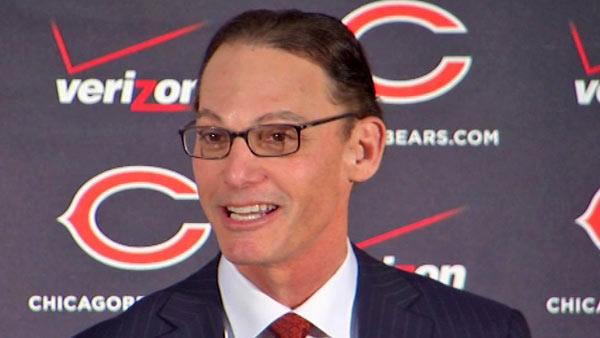 Marc: This never happened in the CFL.
[DOOR FLIES OPEN]
Tice: It's Tice Time, motherfuckers!
Jim: Huh?
Tice: Last I checked the NFL was a nonprofit.  That means giving you fucks midseason grades means I'm 2 hours closer to fulfilling the community service requirements of the district court of Anoka County, Minnesota.
Mike: What did you do?
Tice: Are you a cop?  You have to tell me if you're a cop.  Anyway, let's make this brief because there's an Indian casino up the Thruway.  You guys gotta sign my sheet and say I was here for 30 hours today though.
Leslie: I can't sign something like that in good conscience.
Tice: Fine, then you're the first to get a grade.  Leslie, the Vikings are dogshit.  At least you got Adrian Peterson to work with, all I had was Onterrio Smith.  Onterrio was a good guy, by the way.  Couldn't count on him for clean urine, but I had a bunch of Serbian dudes who could take care of that for me.  Anyway, you get a D+.  Or as I used to call it, not an F, mom.
Marc: What authority do you have here?
Tice: Big words from a Canadian. Hey, I got a question for you.  Why do books cost less up there?  I could've saved a few bucks if I bought Ted Nugent's autobiography in Onterrio.
Marc: I'm not a Canadian but that's the exchange rate.
Tice: Since you're the expert how much of that Canadian toilet money will my Skoal points buy?  They sure as hell don't take them at the local titty bar.  They got a free hot buffet but they got no use for a Skoal-embroidered Starter jacket.  Anyway, you're doing a decent job on Lovie Smith mop-up duty so I'll give you a B-.  With grades like that you're a shoo-in for SUNY-Binghamton.
Mike: What effect do these grades have?
Tice: Oh, I don't know, Mike.  Hey, that's funny, we got the same first name.  I gotta say, my favorite Mike is still Mike O'Malley.  Sad how sports books wouldn't take bets on GUTS.  I always figured the girls who had boobs already would have trouble on the Aggro-crag.  Anyway, you get a B because you should be better than 5-3 with that Rodgers kid.  Those discount double-check ads are the funniest thing on TV since Charlie Sheen left Two and a Half Men.
Jim: OK, so what's my grade?
Tice: Saved the best for last ya Jew bastard.  Just kidding, I love the Jews.  Sage Rosenfels was a stand-up guy.  But yeah, you know that I endorse anyone whose last name is Bush and that Stafford play against the Cowboys took real balls.  I'm talking splitting 8s against an ace balls.  You get an A- because you're winning with Matty Millen's guys still.
Marc: So what do we do with these grades?
Tice:  Shove 'em up your ass for all I care.  If anyone asks I've been here since 11.  Got a probation officer on my case.  Alright, TICE OUT.