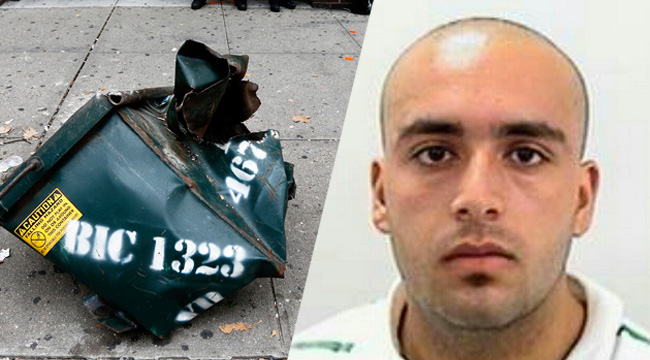 On Thursday, The Wall Street Journal reported New York City bombing suspect Ahmad Rahami had made explosives in plain sight, even testing them out in his family's backyard. Authorities are stating Rahami ordered some of these bomb parts from eBay and had them delivered to a business he worked at in New Jersey.
The latest revelations come after a federal prosecutor formally charged Rahami after he was apprehended on Monday. The charges bring to light how Rahami allegedly (and easily) purchased bomb parts that eventually injured 29 people on September 17. Federal officials discovered Rahami had bought some items from eBay between June and August, including hundreds of ball bearings, electric igniter, and Citric Acid USP/Food Grade 5lb pack, which CBS News reported is "great for bath bombs and candy making." Special Agent Peter Licata said in the complaint the items used in the bombings are similar to the ones Rahami purchased:
"I know, based on my training, experience, and conversations with other law enforcement officials, that ball bearings can be used in improvised explosives to increase fragmentation and thus to increase the lethality of the device. I further know, based on conversations with other law enforcement officials, that the 23rd Street Bomb and the 27th Street Bomb both contained as components of the bomb, among other things, ball bearings."
The complaint filed by federal prosecutors also states Rahami was filmed in his family's backyard (possibly by a relative) while testing out his creations. Gizmodo reported that eBay said the items Rahami purchased are legal to buy and sell in the country and are not just available on the site. The auction site said it is working with authorities during this investigation.
(Via The Wall Street Journal & CBS News & Gizmodo)