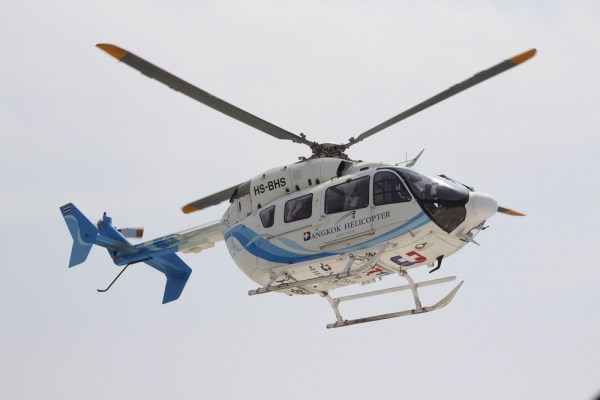 Suddenly losing a loved one is hard enough to get through for most families, but imagine receiving a ridiculous medical bill totaling over $25,000 in the mail a week later. That's what happened to April Breck after her mother was killed by an ambulance racing to another scene in Indianapolis, according to RTV6.
Sixty-four-year-old Sheila Breck was on the way to pick up her daughter from her job when an ambulance going 85 mph smashed into her SUV as she was waiting at an intersection. While rescue crews were working to pull Sheila out of the badly mangled vehicle, they called an air ambulance for back up; however, the air ambulance never arrived on the scene before Sheila's heart stopped.
That didn't deter the air ambulance company, PHI Air Medical, from sending April monthly $25,000 bills in Sheila's name for something they call a "base rate" fee. In a statement the company explained what this fee means:
"If our helicopter and crew have been called to a scene to provide critical care services to a patient in need, this means we have incurred costs on our end to provide this specialized care."
This "base rate" is $18,000 more than bills from the ER doctor, hospital, and ground ambulance combined, according to April.
"I was trying to deal with all of the insurance issues, car insurance issues and PHI, the air ambulance company, started calling me and telling me she had this bill for $25,000."
No word on how or if April will have to pay back this bill to PHI, but RTV6 and ABC News have been investigating air ambulances and their alleged overcharging for transporting people.
(Via RTV6)