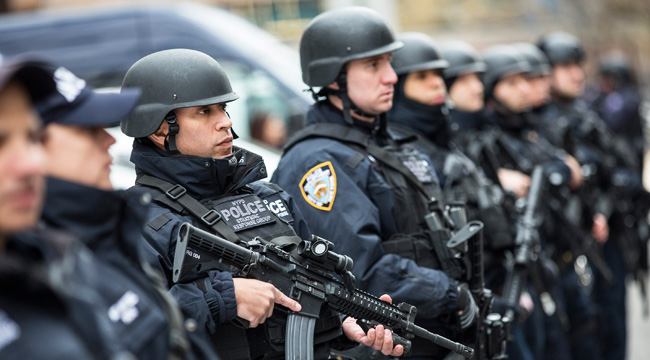 Election Day shall be full of Internet chaos from the most obvious sources. This is generally what happens because no one likes to see their candidate lose, especially when something as large as the White House is at stake. However, this presidential race has been more heated and contentious than usual. Then, there's the threat of possible cyberterrorism from Russia. All of this makes the case for early voting very attractive, especially considering this additional news of a possible al Qaeda threat.
CBS News is reporting how U.S. intelligence has received a potential al Qaeda terror threat for Monday. The threat seems credible enough that task forces have been alerted in three states — New York, Texas, and Virginia — although no specific locations have been revealed by the FBI:
"The counterterrorism and homeland security communities remain vigilant and well-postured to defend against attacks here in the United States. The FBI, working with our federal, state and local counterparts, shares and assesses intelligence on a daily basis and will continue to work closely with law enforcement and intelligence community partners to identify and disrupt any potential threat to public safety."
CBS News reports that authorities are treating the threat with the utmost seriousness, as they had expected and prepared for this eventuality. Since the particular threat hasn't been revealed by the FBI, local police departments are placing particular emphasis upon "polling places," which may attract lone-wolf attackers who favor extremist ideologies. The goal, of course, would be impeding the voting process. Hopefully, we'll see a very boring election week, but law enforcement is preparing for a worst-case scenario.
(Via CBS News)