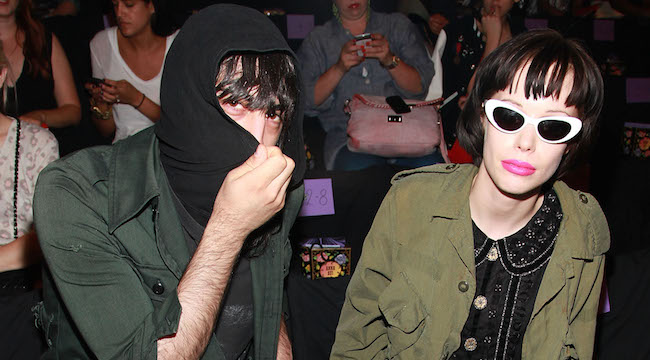 Last week, it was reported that Crystal Castles' Ethan Kath (real name: Claudio Palmieri) was being investigated in Toronto for sex crimes, primarily because of the allegations made about him by former bandmate Alice Glass. In social media posts made earlier this year, Glass alleged that Kath raped her when she was a minor and went on to create a hostile, abusive, and criminal relationship while they were in the band together, including instances of sexual assault and isolation. Kath went on to deny all her claims and eventually made a defamation suit against her.
Glass for her part has now filed a declaration in court and is ready to take the stand against Kath, according to TMZ. In the documents they obtained, Glass also alleges that other victims have come forward to her since she made her story public. The two other women reportedly also filed criminal complaints against Kath in November, along with Glass. This story also confirms that Kath is indeed being investigated for these crimes.
The paperwork that Glass has filed is a direct response to the defamation claim that Kath made, and shows that Glass means business, refusing to be intimidated by Kath's legal aggression.