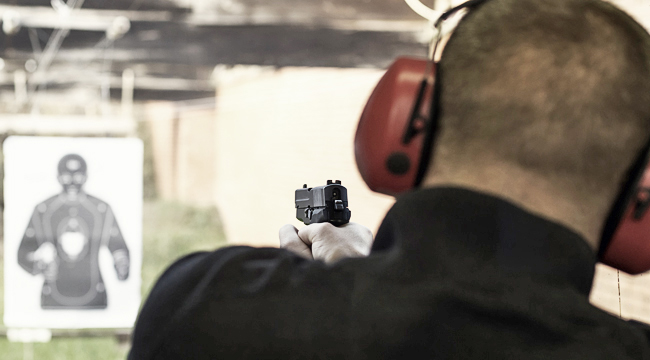 After Nikolas Cruz killed 17 people Stoneman Douglas High School with an AR-15, public pressure increased for Congress to take action. Teen survivors demanded measurable gun control results while calling out the Senator Marco Rubio (R-FL) as an example of lawmakers who are "easy to buy" in terms of Second Amendment support in exchange for gun lobby dollars. Fallout from this mass shooting did not evaporate amid "thoughts and prayers" within days, and a list of brands dropping the NRA has continued to grow.
However, numerous companies have not dumped the gun lobby — choosing instead to keep providing NRA member discounts and, in some cases, kickbacks to the NRA itself. Perhaps the cohesive message of the gun lobby (which includes some brand owners) can keep it afloat, or some companies may fear being called "cowards" by the NRA, which could lead to backlash from consumers. Here's a running list of those companies sticking it out:
Amazon, Google Chromecast, Roku, and YouTube: All of these services are continuing to offer the NRAtv streaming app. A Roku spokesperson has declared that they are "an open platform for streaming and allow[ing] publishers to reach a TV audience" and have no plans to stop offering the service. As for YouTube, they generally use a "three strikes" policy to process complaints on channels and accounts, and with this boycott ongoing, it can be inferred that NRAtv has reached this threshold (and then some).
Bass Pro Shops (and Cabela's): The hunting, fishing, and camping supply retailers are still scheduled to host a booth during the NRA national convention in May. Further, Cabelas will host an NRA-themed weekend (Feb. 11-12) involving free gift cards to NRA members.
Clearent: The credit-card processing company will continue to offer its Shooting Sports Payments Package, through which it guarantees the lowest possible pricing point to retailers for credit-and-debit card processing.
FedEx: As one of the biggest NRA member perks out there, FedEx allows members to use its Advantage discount program, which gives NRA members up to 26 percent off standard domestic and international shipping rates. In a Monday afternoon statement, FedEx clarified that they will not cut ties with the NRA. They support banning assault rifles other than military use but insist, "FedEx has never set or changed rates for any of our millions of customers around the world in response to their politics, beliefs or positions on issues."
HotelPlanner: Immediately after the #BoycottNRA hashtag began to gain steam, HotelPlanner declared that it would stand by the NRA and would not cease to offer member discounts on travel costs, including airfare and hotel reservations with major chains.
Hyatt Regency and Omni Hotels: Hyatt Regency's Dallas hotel is still scheduled to host its annual convention (branded as the "Annual Firearms Seminar") on May 4. Likewise, the adjacent Omni hotel in Dallas will host a number of events during the weekend.
Lockton Affinity: The group insurance provider continues to sell its NRA-endorsed gun insurance program that's available to gun owners and clubs as well as businesses that sell firearms.
ManageUrID: The privacy-oriented company continues to offer a member savings program that makes it cheaper to guard personal information online.
MidwayUSA: The outdoor goods, gear, clothing, and firearm retailer has zero plans to discontinue its NRA membership package that also includes free subscriptions to NRA publications.
NetSpend: Although First National Bank of Omaha has discontinued its NRA-branded credit card, NetSpend will continue to offer prepaid NRA-branded Visa cards. However, Visa has maintained its own distance from the issue while telling the New York Times, "Visa co-branded cards do not represent an endorsement by Visa of that cause or organization."
SiriusXM: The NRAtv Cam & Co. show (hosted by Cam Edwards) airs on SiriusXM's Patriot station and heavily caters to listeners who favor a strong conservative, pro-gun agenda as part of its daily programming.
Vinesse Wines: The NRA and Vinesse are still going strong with the flagship American Cellars Wine Club, which offers special first-time offers for NRA members as well as continuing discounts.
We will continue to update — and possibly remove entries from — this list as further developments surface.