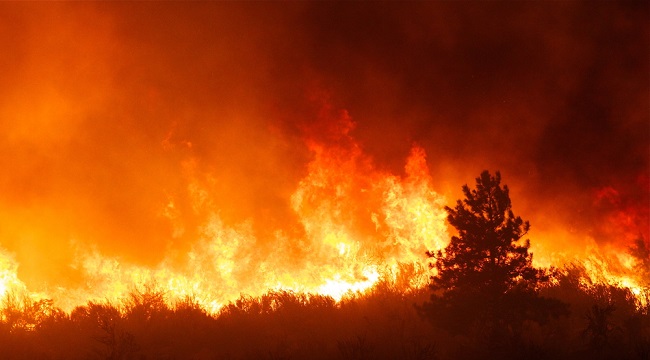 An aspiring Kentucky weatherman made the news, but not for reporting on a storm front. Johnny Mullins was arrested for starting a wildfire in order to garner more Facebook views, as reported by The Associated Press. That's one way to get yourself on the news.
Mullins had been known to record amateur weather reports on Facebook in order to drum up fans. His "Weather Outlook" video on November 6, which collected 2,900 views caused some concern as he reported on a wildfire in eastern Kentucky, urging residents to "be extremely careful if you're out there." The thing is the wildfire in the video was actually started by Mullins and he confessed to police that he was responsible for it.
The amateur weatherman was arrested and charged with second-degree arson for the crime. His rationale for causing the fire? He enjoyed the attention from the Facebook video. Letcher County, Jenkins Police Chief James Stephens told the Associated Press Mullins is a pretty decent guy, but made a terrible decision:
"It's really too bad because he's not a bad kid — he's just misguided. He didn't realize how much danger he was putting other people in."
The southeast has seen a rash of wildfires lately, with the Associated Press reporting 30 fires have ignited since November 4. But Mullins is not being investigated for these fires.
(Via Time)