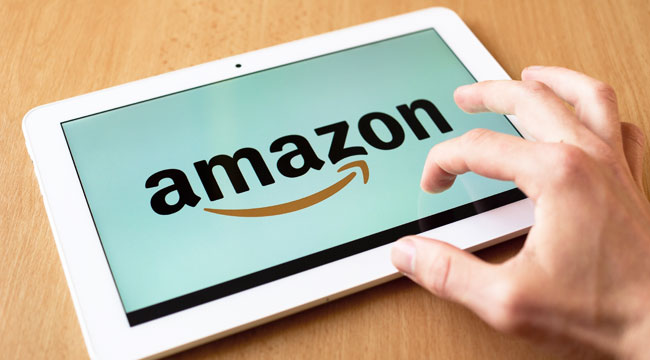 Amazon is already planning on entering customers' homes, but the online retailer could soon be coming to your medicine cabinets, too. According to the St. Louis Post-Dispatch, Amazon has been approved by several states' pharmaceutical boards for wholesale distribution licenses.
So far, Amazon has been approved for licenses in 12 states — Nevada, Arizona, North Dakota, Louisiana, Alabama, New Jersey, Michigan, Connecticut, Idaho, New Hampshire, Oregon and Tennessee — adding much fuel to speculation that Amazon would enter the prescription drug delivery business. At least one license also allows for Amazon to distribute medical devices. That is, the Nevada license allows Amazon to handle "legend pharmaceuticals, supplies, or devices and hypodermic devices." Legend pharmaceuticals, which require a prescription, are designated by the Food and Drug Administration.
However, industry analysts are unsure whether Amazon will buy or partner with an existing delivery business or build its own operation from the ground up. Two of the employees listed on the license applications recently joined Amazon from a medical device design and manufacturing firm as well as a prescription drug delivery company. Still, while a lot of signs point to Amazon becoming a prescription drug deliverer, some are skeptical of the reality.
"Just seeing the license itself, obviously it tells you some information but it doesn't tell you the whole story," Nicodemo Fiorentino, a health care consultant to the pharmaceutical industry who first discovered Amazon's licenses, said. However, Amazon would still need to become a licensed pharmacy in order begin shipping prescription drugs and medical devices.
(Via St. Louis Post-Dispatch)