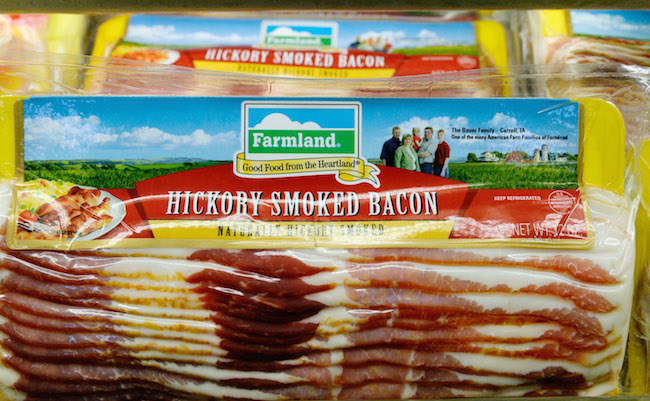 On Friday afternoon, an Amtrak train traveling from San Antonio to Chicago slammed into a truck that was on the tracks near Wilmington, Illinois. While the scene of the accident was scattered with metal debris, thankfully, no serious injuries have been reported among the Amtrak Texas Eagle's 203 passengers.
In fact, the brunt of the impact was most felt by the tractor trailer and its cargo, anywhere between 35,000 to 70,000 pounds of bacon. Photos showed the truck overturned, with part of its roof pulled back, and its contents — boxes and boxes of packaged pork — spilling out onto the nearby tracks and street near Route 53 and River Road.
Nonetheless, it was still a sad sight for Amtrak, which is reeling from last month's fatal crash in Philadelphia, but likely an even sadder sight for breakfast lovers everywhere. Canadian bacon is not the same thing, it's not even close.
https://twitter.com/DavidNelsonNews/status/607164926033936384/photo/1
https://twitter.com/chrrrristofer/status/607204073645834242
(Via Reuters and The Daily Dot)