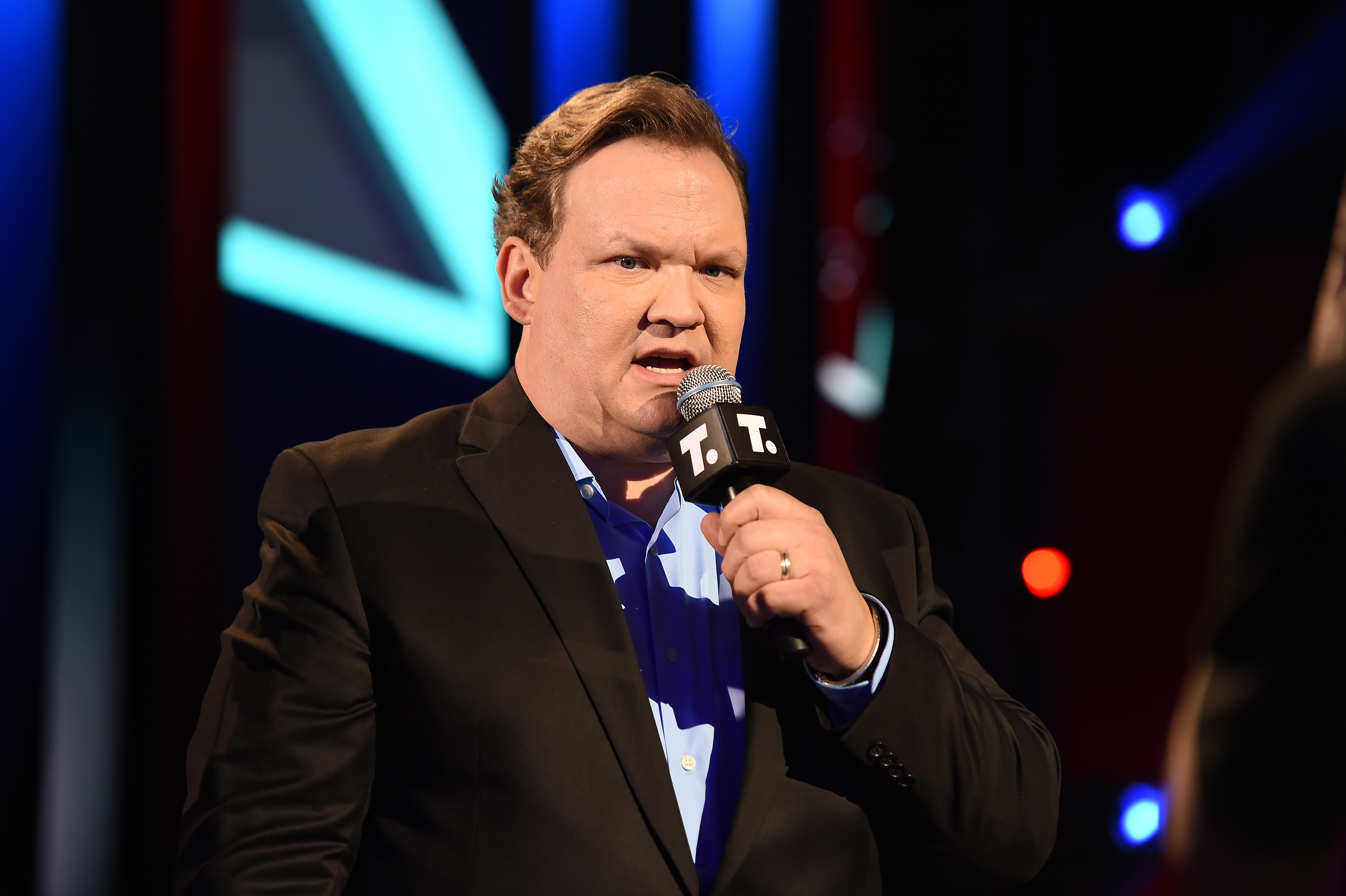 Known to some as the "show off" member of the Richter quintuplets but to most as Conan O'Brien's loyal and often hilarious sidekick, Andy Richter has always been something of an enigma in the comedy world. Like most comedians, he seems to prefer keeping a low profile when he's not appearing on stage, but anyone who follows him on Twitter knows that he's also not afraid to duke it out with his followers when it comes to political and social issues that he holds close to the heart.
One such cause that Richter has never been afraid to voice his support for is Planned Parenthood. Last year, Richter took to Twitter to unleash an epic rant aimed at right-wing conspiracy theorists (chiefly, those who actually supported Colorado Springs shooter Robert Stewart Dear) for perpetuating the idea that Planned Parenthood was selling "baby parts" to medical research facilities for profit, calling the videos that were released prior to the massacre "vile, cynical, willfully ignorant propaganda."
While speaking at the second Sexy Beast, an art-themed fundraiser for Planned Parenthood L.A. which he was also hosting last weekend, Richter shared a sobering story about how the organization's services had personally impacted both his life and that of his wife, comedian Sarah Thyre, during a rough time in their relationship.
I'd like to share a story. In 1992, my girlfriend and I were having a rough time. We'd been performing in a show together for a couple of years, but it had come to an end, and we found ourselves living apart. She was in New York City working three jobs; I was in Chicago jobless and sleeping on my mother's couch. The strain of living apart, and the stress of being two young people attempting to make a living as performers and writers was really taking a toll on its relationship. So when she called me to tell me that she was pregnant, it was not exactly happy news.

Luckily for us Planned Parenthood existed. My girlfriend knew that she was not ready for motherhood, and I knew that I was in no way prepared to be a father. I drove from Chicago in my battered old Toyota pick-up to be with her when she went to Planned Parenthood to terminate her pregnancy. Her choice to get an abortion was a choice that she made with assuredness. She knew that she was doing the right thing for everyone involved. But I can't say it was easy. She was sad, and I was sad, and it was sad. But to this day, I know that she will tell you that she made the right decision.
Richter concluded by reiterating the main benefit that organizations like Planned Parenthood offer to similarly struggling couples out there, and one that so often goes underlooked when debating its merits.
Soon after I returned to Chicago, the strain of our long-distance relationship became too much for us, and Sarah and I broke up. But then, what seems like five minutes after that, we realized that breaking up was the stupidest thing we'd ever done. So we got back together, and we got engaged, and we got married, and we had a couple kids, and a parrot and two dogs. And so far, we've been married for 22 wonderful years. Planned Parenthood gave two young struggling people the ability to do the thing that is in their name: We got to plan parenthood. When we could barely care for ourselves, much less a newborn, we were able to choose the time when we brought a child into our lives. Planned Parenthood allowed my wife to make the decisions she needed to make in order to control her body and her health, and maintain her life and her future. And for that, I will be eternally grateful.
According to The Hollywood Reporter, the Sexy Beast live auction raised more than $299,000 in addition to the silent auction.
(Via The Hollywood Reporter)