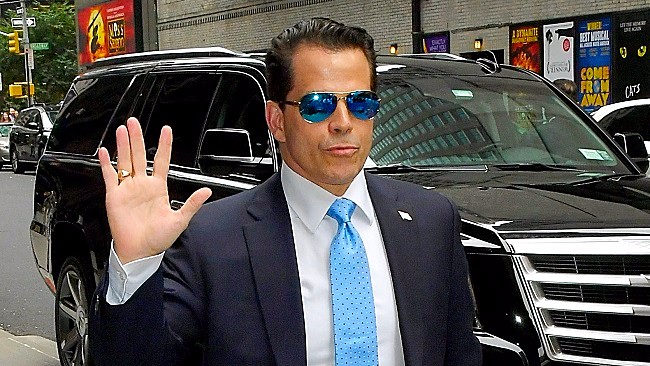 Anthony Scaramucci, the infamously short-lived White House communications director who preceded Hope Hicks in the volatile position, still views himself as a friend and close confidant of the president. Whether or not this is actually true remains to be seen, but what is confirmed is the fact that, according to Bloomberg, the SkyBridge Capital founder is no longer allowed onto the White House grounds for any reason. Scaramucci previously told the news outlet that Chief of Staff John Kelly was purposefully blocking his access to Donald Trump, though now it seems said blockage is part of an official measure.
Seeking to confirm Scaramucci's claims, Bloomberg reached out to the White House. An official requesting anonymity confirmed the report:
Scaramucci is among a group of former staffers who left "under adverse circumstances" placed on an "administrative exclusion list," the White House said in response to Bloomberg's questions. Those former employees must have any appointments on the premises "evaluated on a case by case basis."
The ex-communications director previously provided Bloomberg with emails pertaining to his failed attempt to visit the White House in early February:
When an aide on Feb. 6 tried to get Scaramucci into the building, the Secret Service agent in charge of the appointment-scheduling system emailed that Scaramucci is "administratively excluded from entering the complex at this time (not allowed access)." The agent referred questions to White House Management and Administration staffer Monica Block.

Another message shows that when the aide asked Block about access for Scaramucci, Block said only White House Chief of Staff John Kelly or Deputy Chief of Staff Joe Hagin could override Scaramucci's exclusion.
When Bloomberg's story with confirmation began making the rounds on Twitter, Scaramucci himself went out of his way to respond to its contents. "John wants to turn @potus friends into adversaries. Sorry John. Not happening," he said in his first tweet. In the second, he joked about visiting the Smithsonian during his next trip to Washington D.C.
(Via Bloomberg)