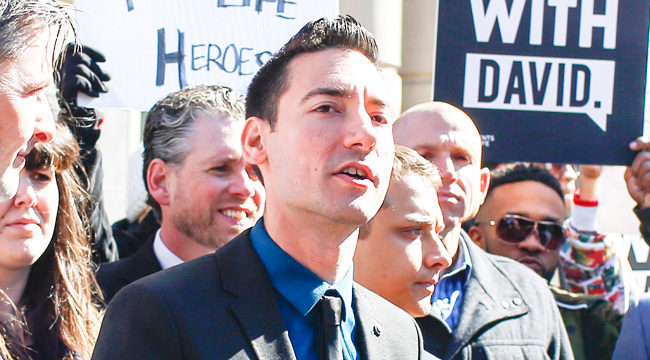 In a California court on Tuesday, two anti-abortion activists were charged with 15 felony counts of invasion of privacy stemming from an undercover video sting on Planned Parenthood. David Robert Daleiden and Sandra Susan Merritt filmed themselves while trying to purchase fetal tissue at several Planned Parenthoods in 2015.
In doing so, the two fabricated false identities and credentials and created a fake bioresearch company (Biomax Procurement Services) to cover their tracks. They managed to weasel their way into Planned Parenthood locations and a conference for the National Abortion Federation in 2014. Their efforts carried on through September 2015, and they ended up secretly recording confidential, non-consensual conversations with 14 people. California Attorney General Xavier Becerra said this was an invasion of privacy:
"The right to privacy is a cornerstone of California's constitution, and a right that is foundational in a free democratic society. We will not tolerate the criminal recording of confidential conversations."
The duo, who are part of the anti-abortion nonprofit Center for Medical Progress, labeled themselves not as criminals, but as "citizen journalists" who were trying to uncover the inner workings of Planned Parenthood. However, CNN reports that some of the footage was doctored:
The videos were edited and in some cases contained footage that was not of aborted fetuses. In one, Daleiden used footage of a still-born child he found online with a narration about a Planned Parenthood abortion of a fetus the same age.
The videos caused a major stir, and some members of the Texas GOP used them as "evidence" to try and defund Planned Parenthood earlier this year. However, a Texas judge threw the video evidence out and called them the "building blocks of a best-selling novel." Despite this slam and the new felony charges in California, Daleiden seems undeterred and claimed that more unreleased videos are on the horizon. Planned Parenthood maintains that it has not profited from selling fetal tissue.
(Via The Washington Post, NBC News & CNN)