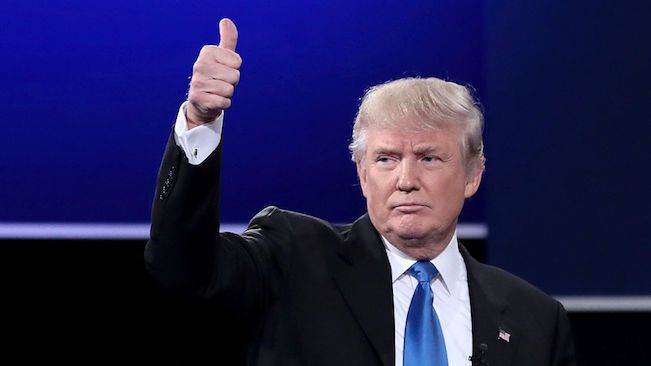 A new crowdfunded documentary is taking a closer look at the rise of Donald Trump. Titled The Sociopath, the documentary was created by RedState Senior Contributing Editor and head of Howe Creative Group Ben Howe.
The project aims to reflect what a long strange trip this election has been. It seems like only yesterday that Trump descended down a gold escalator to throw his hat into the ring last June. Howe's film, which mined its funding from a Go Fund Me account, takes a look at the man, and Howe has some choice words for him in the official description for the film:
"He's been called an impostor, a fraud, a fake. A charlatan. His own ghostwriter for the book The Art of the Deal called him a sociopath. There are many words that describe Donald Trump, and there are just as many words that don't describe him: Conservative. Decent. Serious. Presidential."
Trump's ascent has been chronicled in the media, but Howe's documentary seems to want to be more of a time capsule for future Americans to witness the peculiarities of this election:
"But when the dust settles, whether he wins or loses, how will his campaign for the presidency be remembered? As an insurgency? Is it the story of someone 'who fights' taking on power while taking power? Or will it be a hostile takeover from an invader that played out on national television as sane people watched and despaired? Will Trump be remembered as the head of a movement, or the head of a snake? Or even as the snake-oil salesman and crony who hoodwinked millions?"
The title of the film may be a little extreme, but Howe aims to communicate how Trump shook up the GOP. We're already witnessing the effects in real time, as Paul Ryan may step down as house speaker, and even stalwart John McCain is seeing some pushback. And it's not over yet.