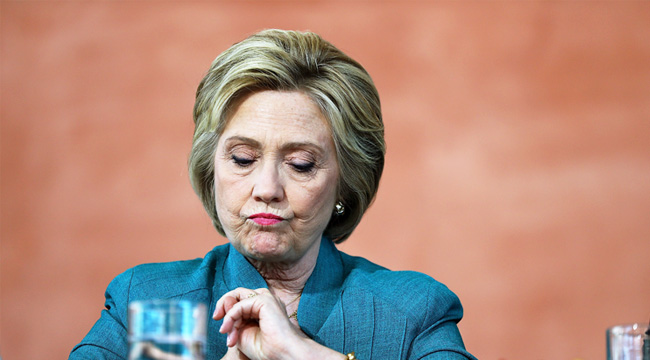 On Wednesday, the Arizona Republic made headlines when it endorsed Hillary Clinton for president. This was the first time the paper had endorsed a Democratic presidential nominee since 1890. The unprecedented support has been met with some backlash as the newspaper is receiving death threats, and subscribers are cancelling subscriptions as a result.
This election cycle is seeing some unusual endorsements. While the New York Times' endorsement of Clinton came as no surprise (other than the timing), we have seen the usually conservative Dallas Morning News throw their support behind Clinton too. The Arizona Republic is the latest entity to step away from the party line, and some people are not pleased. Phil Boas, the director of the Arizona Republic's editorial page, told NBC News 12 in Arizona how the paper endorsed Clinton because Trump has not presented himself as a viable candidate. As for the death threats, Boas said it's probably coming from a select group of people:
"Well it's been crazy around here. We're getting a lot of reaction both locally and national. I don't believe true readers of the editorial page are surprised by this at all, because over the past year we have been writing scathing, scalding articles about Donald Trump."
Boas went on to say the usually conservative-leaning editorial board is not registering as Democrats overnight. He said if the GOP had elected anyone else, their record would not have been broken:
"If Republicans had elected Marco Rubio or Jeb Bush, responsible Republican men. You really only have two choices that are viable. The Republican and the Democrat and both of them have tremendous flaws. I mean we are very concerned about what Hillary Clinton did with her emails. That shows recklessness and that gives us concern, but it is nothing compared to the sins of Donald Trump."
But Arizona is not without its Trump supporters. Arizona Sheriff Joe Arpaio has not been shy in affection for the Republican presidential nominee and said he'd be more than happy to help him carry out his immigration policy. Arpaio may not change his mind, but the Arizona Republic's endorsement of Clinton is another installment in the conservative old guard not being impressed with Trump.
(Via NBC 12 in Arizona)