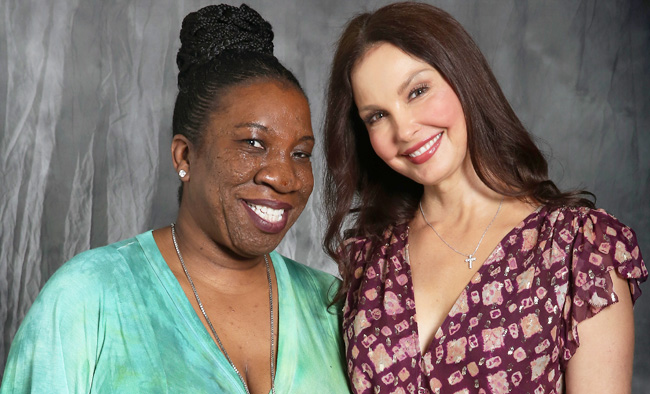 Ashley Judd has taken steps to sue Harvey Weinstein over his past actions that she claims "damaged" her career in Hollywood. Judd was one of the major sources in the initial report that led to the fall of the Hollywood mogul and the details that have filtered out since that moment has shined a light on decades of mistreatment and actions against several actresses.
Judd shared a link to the lawsuit on Twitter, with her apparent "blacklisting" during the production of Lord Of The Rings standing as a focal point in the case according to Deadline:
The suit says that, in retaliation for Judd rebuffing Weinstein, he "torpedoed Ms. Judd's incredible professional opportunity" when he told Jackson and Walsh "that [his] studio had had a 'bad experience' with Ms. Judd, and that Ms. Judd was a 'nightmare' to work with and should be avoided 'at all costs.' "

"With those baseless smears, Weinstein succeeded in blacklisting Ms. Judd and destroying her ability to work on what became a multibillion-dollar franchise with 17 Academy Award wins and
many more nominations,"
Judd will be donating any money recovered in the suit to charity and hopes that this will be a moment where Weinstein is held accountable for his "conduct and for the ways in which he's damaged careers," with Deadline pointing out that as many as 100 women have come forward against the disgraced mogul.
The suit highlights Judd's encounter with Weinstein and the real reason she feels he spoke out against her and actress Mira Sorvino to director Peter Jackson:
"The pathetic reality, however, was that Weinstein was retaliating against Ms. Judd for rejecting his sexual demands approximately one year earlier, when he cornered her in a hotel room under the guise of discussing business. A self-described 'benevolent dictator' who has bragged that 'I can be scary,' Weinstein used his power in the entertainment industry to damage Ms. Judd's reputation and limit her ability to find work."