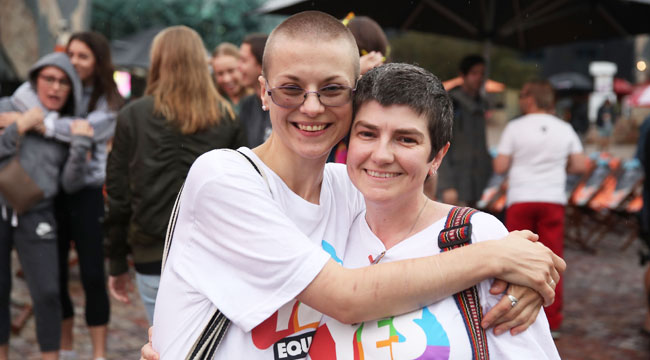 Less than a month after a nationwide survey saw overwhelming support for same-sex marriage and a relatively short debate that featured one legislator proposing to his longtime partner, Australia's parliament has nearly unanimously passed a bipartisan bill that allows for two people, regardless of gender, to marry each other. Australia now joins 24 other countries in recognizing same-sex marriage with the passage of the bill, a reversal of a 2004 law.
After the bill passed, both legislators and the members of the public in the gallery broke into a standing ovation. The scene sounded utterly joyous. Per The Guardian:
Some broke into a rendition of the chorus of one of the country's many unofficial anthems: "I am, you are, we are Australian."

The prime minister Malcolm Turnbull told the house that "Australia has done it – every Australian had their say, and they said 'it's fair, get on with it'."

"We've voted today for equality, for love, it's time for more marriages, more commitment, more love, more respect," he said. "This is Australia: fair, diverse, loving and filled with respect."
George Brandis, the attorney general, announced that the first weddings would start as early as January 6. Under the bill, couples who were already married in other countries will see their marriages recognized automatically as well.
(Via The Guardian)