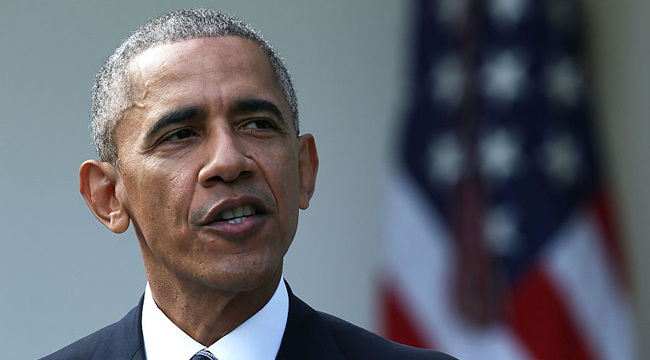 Over the weekend, the Alabama Senate race reached its homestretch as national Democrats like Sen. Cory Booker and former Massachusetts governor Deval Patrick traveled south and stumped for former prosecutor Doug Jones while Republicans released a video of alleged pedophile Roy Moore being interviewed by a 12-year-old girl. Democrats are hoping that their strategy will be more effective and are set to unleash a Barack Obama robocall aimed at Alabama voters to head to the polls on Election Day.
"This one's serious," Obama says in the call. "You can't sit it out."
According to CNN, Obama recorded his message in the last few days as President Trump (who also recorded a robocall) has ratcheted up his endorsements of Roy Moore. Obama does not mention Moore's name in his call but focuses on Doug Jones' virtues as a candidate.
"Doug Jones is a fighter for equality, for progress," Obama says. "Doug will be our champion for justice. So get out and vote, Alabama."
In November, Obama campaigned for Virginia's Ralph Northam and New Jersey's Phil Murphy in their gubernatorial elections, which both Democrats won. While it's not known how much of an effect either Obama or Trump's robocalls will have on the election, as the polls show, the involvement of both men is yet another clear indication that the candidates are running neck and neck.
(Via CNN)