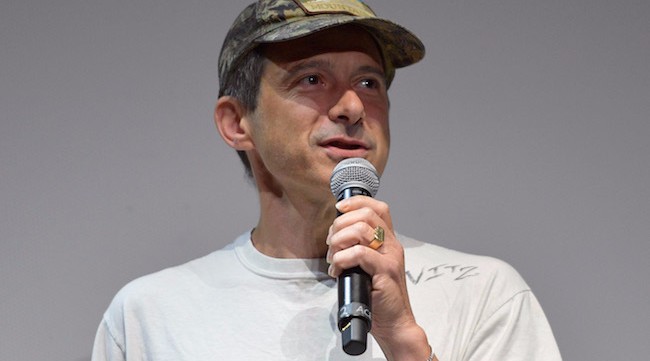 In a freshly-published New York Times report, well-respected New York playwright Israel Horovitz is accused of multiple counts of sexual abuse by a number of women from over the course of a fifty-year career. Horovitz happens to also be the father of the Beasties Boys' Ad-Rock, more commonly known now by his real name, Adam Horovitz.
The younger Horovitz's response is also detailed in the report, and it may surprise some who believe that the entertainment industry remains a "boys' club" that sticks together in the face of sex abuse accusations. "I believe the allegations against my father are true," he told the Times in a statement. "I stand behind the women that made them."
His condemnation of his father's alleged behavior is a far cry from the replies of many men in the industry, who've responded to other recent accusations with skepticism or displays of solidarity for the accused.
Meanwhile, Israel Horovitz has expressed regret, while not quite apologizing, similarly to the many other alleged perpetrators of abuse and harassment, saying he has "a different memory of some of these events, I apologize with all my heart to any woman who has ever felt compromised by my actions, and to my family and friends who have put their trust in me. To hear that I have caused pain is profoundly upsetting, as is the idea that I might have crossed a line with anyone who considered me a mentor."
Ad-Rock's response that he believes women is just one example of the growing belief that men need to begin holding each other accountable for their treatment of women.