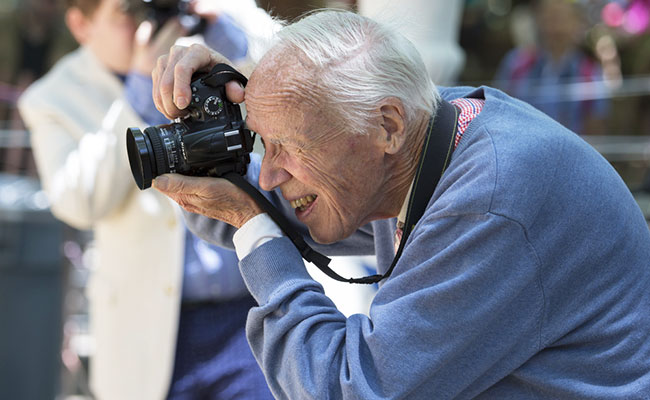 This year has claimed a number of beloved celebrities — from famed, beloved musicians like Prince and David Bowie to notable television personalities like Doris Roberts, Garry Shandling, and even former professional wrestling star Chyna. On top of a ever-shifting world climate, these deaths have worked to accentuate the strange times that we are living in right now. Today, we've learned of another shocking death, this time in the realm of media.
Famed fashion photographer Bill Cunningham, best known for his work with the New York Times, has passed away after being hospitalized for a stroke as Time reports. Cunningham was known throughout media circles as an iconic figure not only for his keen eye for photography and candid shots but for riding everywhere in New York on his bicycle wearing a blue jacket with a camera bag around his waist.
Cunningham was the subject of a 2011 documentary called Bill Cunningham New York that focused on the rather simple life of the famed photographer and how he rose from serving in the US Military to writing about fashion, to taking candid photos of people on the streets to ultimately becoming an icon in the fashion industry for his photos. Cunningham was a figure that was revered throughout the media industry and will be missed.
(via Time)