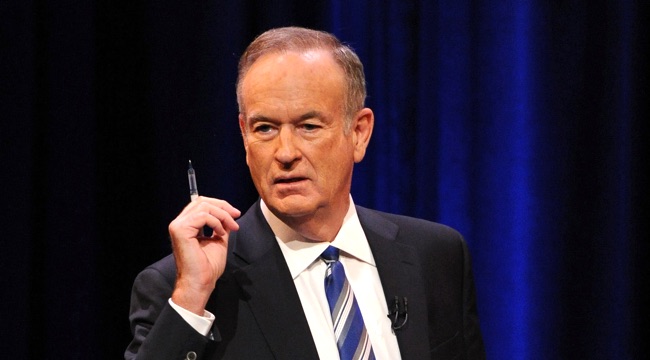 Two women who previously reached settlements with Bill O'Reilly over sexual harassment allegations have joined a defamation lawsuit against both the former Fox News host and the network he worked for. Both accusers take umbrage with the way O'Reilly characterized them when they went public with their allegations. The plaintiffs are Gomez Diamond, a former Fox News Business host, and Andrea Mackris, a former Fox producer (who you might remember as the woman O'Reilly allegedly wanted to rub with a loofah). The pair's lawyer, Nancy Erika Smith, accused O'Reilly of the following actions:
"[O'Reilly] mistreated both Ms. Mackris and Ms. Diamond and he is well aware of the irrefutable evidence of his harassment, abuse and mistreatment which caused him to settle their legal claims. They are tired of being smeared with lies by a bully who thinks that his victims are afraid to answer to them. They are standing up for the truth, joining the many voices of brave women who are no longer tolerating abuse or being silenced."
Diamond and Mackris are joining Rachel Witlieb Bernstein in a suit she filed in early December that, like Diamond and Mackris' complaints, doesn't directly deal with sexual harassment but instead with O'Reilly's depiction of the women as liars and opportunists. They also take aim at Fox itself in the suit, which states, "In fact, defendant Fox News chose to get rid of women who complained about sexual harassment and insist on their silence while continuing to employ defendant O'Reilly, allowing him to continue his harassment and abuse of female Fox employees."
Indeed, one thing that Diamond and Mackris hope to gain from the suit is a release from the nondisclosure agreement that many women at Fox signed during settlements or other negotiations. Gretchen Carlson has also fought the NDAs that she says Fox used to keep its culture of harassment under wraps and explained that "women are tired of being told to shut up about abuse at the hands of men."
Rupert Murdoch, who just sold several pieces of the Fox empire to Disney, recently called the avalanche of sexual harassment complaints at Fox "all nonsense" and "a bit of flirting." Those comments didn't do anything to endear him to current female employees at Fox News, who responded that they are "hungry for justice" and ready to "clean house." Meanwhile, O'Reilly can't get a job, can't get a publishing deal, and is facing at least $45 million in claims from his various accusers. But most of all, it seems his alleged victims simply want to be heard.
UPDATE: Per CNN's Oliver Darcy, O'Reilly's attorney has issued a statement, which calls the defamation suit meritless and states that O'Reilly has "no choice but to litigate fully and aggressively."
(Via the New York Times)