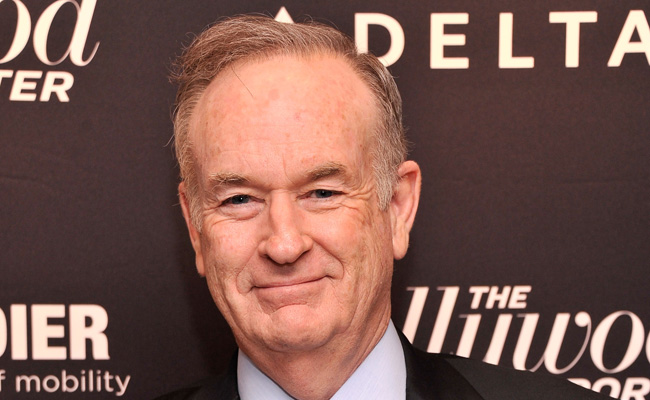 As many expected, Bill O'Reilly is landing on his feet following being fired at Fox News. After advertisers pulled out of The O'Reilly Factor when many sexual harassment charges became public, O'Reilly was sent packing with a $25 million golden parachute. Not only that, but the former Fox figurehead has already lined up his next gig with a podcast, No Spin News, for his diehard fans (with a $4.95 subscription fee).
No Spin News launched on Monday with it's first episode free to listeners, and O'Reilly used it as a platform to proclaim that he's "very confident the truth will come out" about his firing and that the public is "going to be shaken, as I am." He also hinted that the behind the scenes drama at Fox news was far from over.
"I don't want the media to take what I say and misconstrue it. However you, as a loyal O'Reilly listener, have a right to know, I think, down the lane what exactly happened. And we are working in that direction, okay?"

"I was very surprised how it all turned out. I can't say a lot because there's much stuff going on right now."
O'Reilly also used some of his wavelength to further pledge his unwavering support to his biggest fan, Donald Trump, whining about how our beleaguered president isn't responsible for any of the bad press surrounding his first 100 days.
"All of the polls say the same thing: 'Well, this is unprecedented. No president in his first hundred days polled this low.' But then they deceive, as the mainstream media does, on a daily basis. No president has ever entered office with as much negative publicity and hatred directed toward him as Donald Trump. In the history of our republic, no president has come under that kind of withering criticism, particularly by the press that wanted Hillary Clinton to win."
O'Reilly promises that future episodes will be "pithier" and "more fun." Maybe he'll even do one live.
(Via Entertainment Weekly)