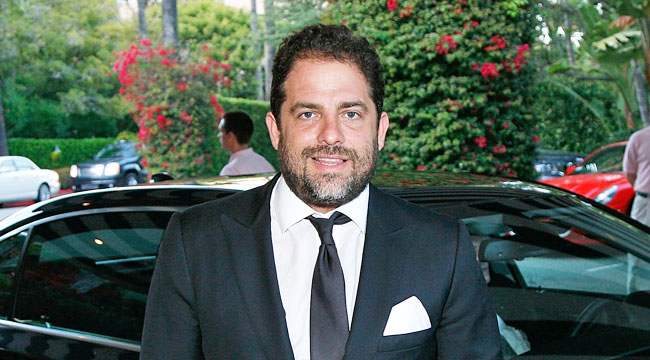 Every day for the past month, allegations of sexual harassment and misconduct against powerful men in multiple industries have emerged from hundreds of women stepping forward against figures like Harvey Weinstein, James Toback, and Terry Richardson. Add Brett Ratner to the list.
According to the Los Angeles Times, the director and producer has been accused of a range of offenses including sexual harassment and misconduct. One of Ratner's accusers, actress Natasha Henstridge, said he sexually assaulted her at a private residence in New York after trapping her in a room with him. "He strong-armed me in a real way. He physically forced himself on me," Henstridge said. Others told the LA Times similar stories about incidents on film sets and at events.
Accusations against Ratner are, sadly, nothing new. In 2010, Olivia Munn accused Ratner of trapping her in a dressing room while he masturbated. Also speaking with the LA Times, Munn described Ratner as a "bully" who invented a relationship with her. Likewise, actress Jaime Ray Newman says Ratner vividly and loudly described sex acts he wanted to perform while the two sat next to each other on flight in 2005. And Katharine Towne, daughter of Chinatown writer Robert Towne, said that Ratner once blocked her exit from a bathroom at a party and propositioned her for sex. Several other women said that Ratner behaved similarly on the set of Rush Hour 2.
Ratner definitely hasn't helped his own image on the subject. Earlier in 2017, he told an interviewer that Toback and convicted rapist (and Chinatown director) Roman Polanski, who fled the United States to avoid jail time, were among his closet friends. Yet while Ratner's former assistant, among others, defended him to the LA Times, some, like actress Jessica Chastain, sided with his accusers. On Twitter, Chastain simply tweeted a "YEP" while linking to the LA Times report.
(Via Los Angeles Times)