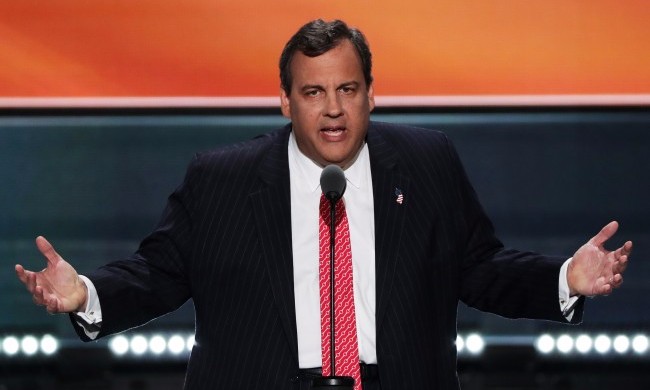 Bridget Anne Kelly, one of two defendants on trial for New Jersey's "bridgegate" scandal, testified in U.S. District Court on Friday that she had warned Governor Chris Christie about the George Washington Bridge closures a month before they took place. Kelly, who served as a deputy chief of staff for the governor, also claimed that she was afraid of her former boss and that at one point he threw a water bottle at her.
Kelly testified that she was unaware that the bridge closures were "were part of a scheme to exact political revenge on a local mayor who had refused to endorse Christie," according to Politico. Instead, she said she was told that the Port Authority was conducting a "traffic study" to relieve gridlock over the bridge.
"Apparently, the Port Authority is going to be doing a traffic study in Fort Lee," Kelly said she told Christie on August 12, 2013. "I explained the access lanes to him. He said, 'OK. When are they doing this?' I said, 'I believe imminently.'"
According to Kelly, she then explained to the governor that [David] Wildstein said there would be traffic issues in Fort Lee as a consequence of the study. "He said 'alright,'" she said. "He didn't really react. He said, 'That's fine.' He said, 'What's our relationship with [Fort Lee] Mayor [Mark] Sokolich?' I really didn't know."
Christie was hit with a criminal summons earlier this month for his role in the bridgegate scandal, in which he closed a bridge to spite a political enemy. This isn't the first time we've heard about Christie's knowledge of the event. Prosecutors have alleged that he was well aware of the lane closings scheme from the very start while court documents show that his staffers texted about him publicly lying about the event.
(Via Politico)