Last Tuesday's coordinated terror attacks in Brussels left dozens dead and hundreds more injured. In the immediate aftermath, an outpouring of internet support helped people cope with the violence on a global scale. ISIS quickly claimed responsibility for the explosions, and authorities continue to raid and arrest those with any connection to the tragedies. Several days later, Brussels came together to begin healing as a community, even as the city remains plagued by ongoing jihadist elements. On Sunday, a crowd of mourners gathered in the Place de la Bourse to pay respect to the victims.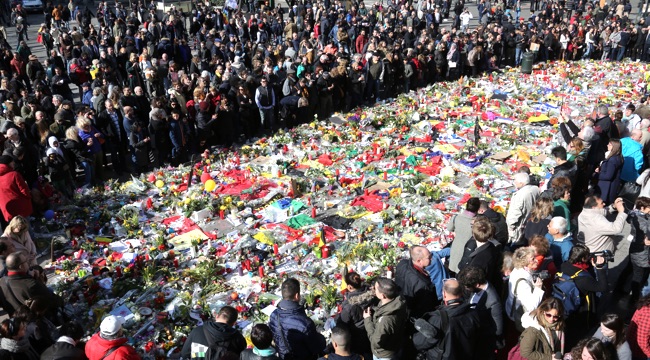 Before long, the peaceful display was disrupted by a large crowd of right-wing protesters. Around 200 men, some wearing masks, pushed through the gathering and shouted anti-immigrant sentiments. Many of them trampled the memorial's display of flowers and other tributes. The BBC reports that these men "confronted Muslim women in the crowds, made Nazi salutes and chanted" as they began rioting.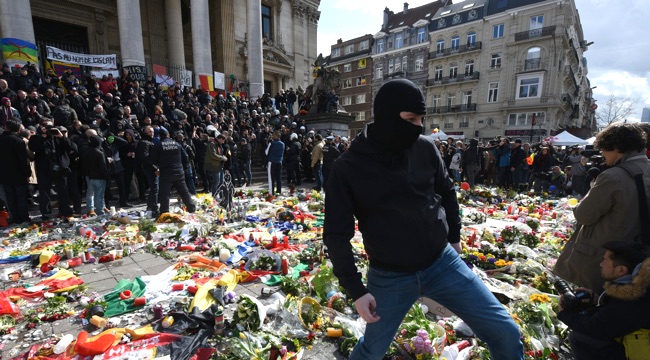 After law enforcement used water cannons to disperse the chaos, police determined they lacked sufficient manpower to deter additional protests, so a scheduled "march against fear" was cancelled. The Belgian capital's chronic law enforcement shortage had already stretched resources to the maximum before last week's attacks. The ongoing counterterrorism raids have pulled even more focus from everything but the most necessary operations.
Dana Regev of DW News posted this video of the water cannons launching against the rioters.
(Via The Guardian and BBC)