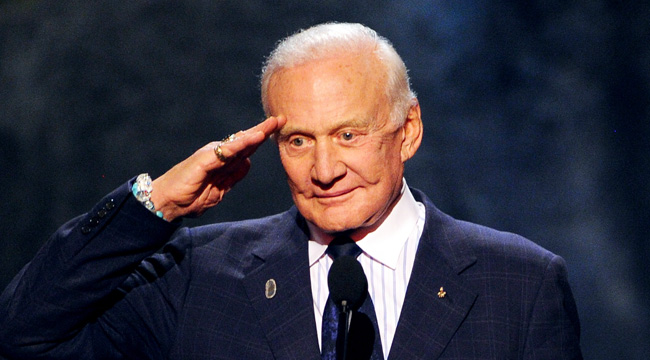 Former astronaut Buzz Aldrin had been evacuated from the South Pole after falling ill on Thursday. The second man on the moon had been visiting the area as a tourist, presumably checking off yet another part of his bucket list with tour guide company White Desert. Aldrin tweeted out some photos of himself and fellow adventurers as they were preparing to head towards the South Pole from Cape Town, South Africa.
The 86-year-old and sworn enemy to the moon was flown away from the South Pole to the U.S. McMurdo Station, which is right off the coast of Antarctica. The tour company said Aldrin's "condition deteriorated," and the decision was made to evacuate him as a "precaution." However, a doctor reassured all space fans that Aldrin's condition is now stable:
"As a precaution, following discussion between the White Desert doctor and the US Antarctic Program (USAP) doctor, Mr Aldrin, accompanied by a member of his team, was evacuated on the first available flight out of the South Pole to McMurdo with the USAP under the care of a USAP doctor. His condition was described as stable upon White Desert doctor's hand-over to the USAP medical team."
But he is not out of the woods yet, as the National Science Foundation said in a statement it is providing a "humanitarian medical evacuation flight" for Aldrin and is flying him to New Zealand for further medical attention.
(Via The Guardian, ABC News& The National Science Foundation)