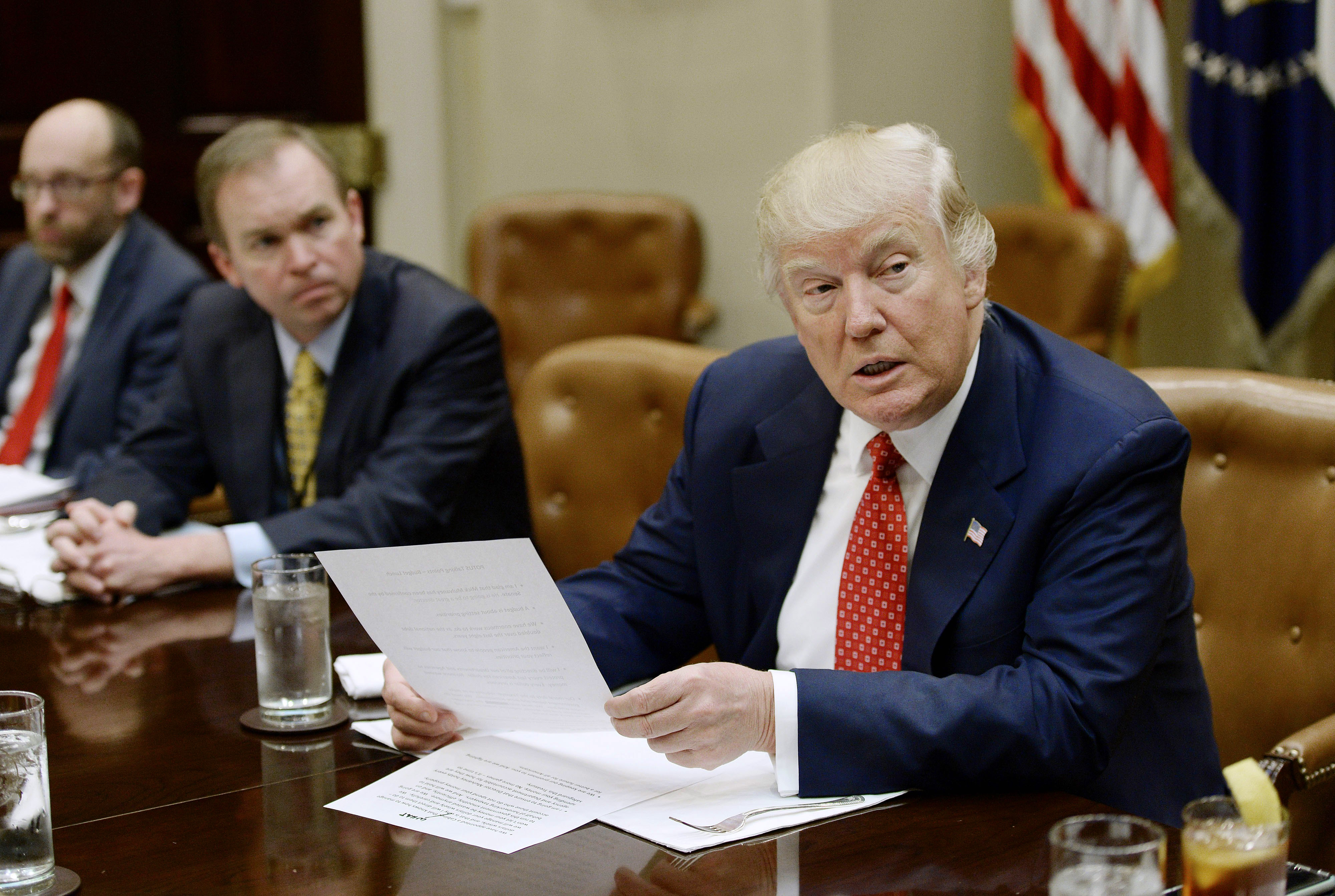 President Trump's budget calls for massive cuts to programs like Medicaid and other anti-poverty initiatives, Meals on Wheels and the State Department, but at least the budget will finally get balanced, right? According to a new analysis from the Congressional Budget Office, the budget will reduce the deficit but will not balance the budget within a decade despite what the White House has claimed.
After the budget was revealed this spring, the White House said that the cuts would be offset by economic growth, but the calculations cited by Budget Director Mick Mulvaney were questioned. The CBO analysis says that the Trump budget would actually only reduce the deficit by one-third over ten years:
The U.S. would run a budget deficit of $720 billion in 2027, versus the surplus that the White House projected under its policy, according to CBO estimates. The projection said Trump's budget would reduce the deficit by $3.3 trillion from 2018 to 2027, much lower than what the White House promised.
The CBO has less rosy projections for economic growth than the White House is betting on. Congress still has to approve the final budget before the cuts become official, but it can't be a good sign that the CBO has knocked yet another White House initiative.
(Via CNBC)