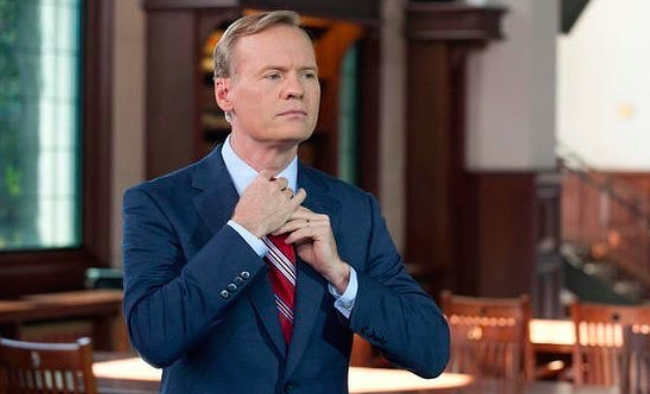 Face the Nation host John Dickerson has been tapped as the new co-host of CBS This Morning. He'll be stepping into the void left by former co-host Charlie Rose's dismissal in November 2017 due to multiple allegations of sexual misconduct.
Dickerson will officially join co-hosts Norah O'Donnell and Gayle King in his new role starting Wednesday morning. (A successor will be found for his Face the Nation post after a general transition period.) Here's a press photo of the trio seated at the CBS This Morning desk for anyone that doesn't like to be startled by new broadcast teams during breakfast hours.
"John's impressive track record and strong all-around journalism extends our commitment to real news coverage every morning at CBS News," said CBS News president David Rhodes of Morning's new addition. "Gayle and Norah continue to show tremendous leadership on our morning broadcast each day. Colleagues, newsmakers, and peers all appreciate the depth and context John Dickerson brings to every discussion of the day's events — together with his co-hosts he will project our best values on every broadcast."
"On the campaign trail I've collected compliments about CBS This Morning's commitment to the news for years now," declared Dickerson in the same cheery media release. "Every time I've been on the show I haven't wanted the conversation with Norah and Gayle to end when my segment does. Now it doesn't have to."
Serving as Charlie Rose's de facto replacement on CBS This Morning comes with its own set of baggage. CBS (not unlike their NBC rivals at Today) is looking to reestablish trust with their audience in the wake of firing a disgraced anchor. Dickerson enters the daily morning television arena with worthy journalistic credentials and now we wait to see how he clicks with his new surroundings.