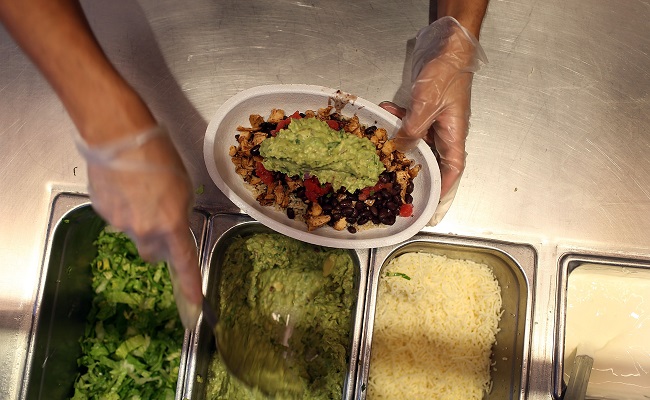 You know that saying, 'When it rains it pours'? Well, the rain just keeps coming down on what was America's favorite Mexican restaurant. Chipotle has suffered from E. Coli outbreaks, to former fans complaining about rubbery steak, and now can add cocaine to their list of troubles. According to Business Insider, a Chipotle corporate bigwig has been indicted as part of a massive cocaine bust.
Senior Chipotle executive Mark Crumpacker — a name many would say sounds like a fake name you give to a drug dealer — was one of 18 customers that were charged with criminal possession of a controlled substance having been connected with a Manhattan cocaine delivery service. Chipotle has already placed Crumpacker on leave and issued a formal statement today:
"At the moment, we know very little about these charges. Due to the nature of the situation, Mark has been placed on administrative leave. We made this decision in order to remain focused on the operation of our business, and to allow Mark to focus on these personal matters. Mark's responsibilities have been assigned to other senior managers in his absence."
Three individuals have been charged with allegedly running the drug delivery service. The Manhattan district attorney's office said that many of the delivery locations took place inside of delis and pharmacies throughout Manhattan. With each transaction costing customers between $200 and $300. Crumpacker became Chipotle's chief marketing officer during the company's glory days back in 2009. And despite the company's financial woes, Crumpacker made a hefty $4.3 million last year. Now his salary will likely be the least of his worries.
(Via: Business Insider)