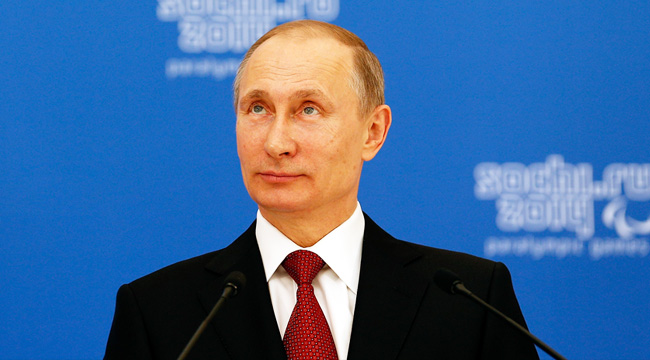 According to a detailed new report from the Washington Post, Donald Trump was briefed on Vladimir Putin's "specific instructions" for hacking the 2016 presidential election. (That's also just about the last time he was willing to listen to intelligence officials about Russia without "going off the rails," but that's racing ahead.) Then FBI Director James Comey and Director of National Intelligence James Clapper had just briefed President Obama on the matter. They weren't quite sure what to expect when they filled in the president-elect.
"We were prepared to be thrown out," Clapper told the Post. He had a very careful presentation planned for the meeting, which included Trump and Vice President-elect Mike Pence, Reince Priebus, Mike Pompeo, and Michael Flynn. "He was affable, courteous, complimentary. He didn't bring up the 400-pound guy." This was a reference to a previous Trump comment that the DNC email hack was as likely to be carried out by "somebody sitting on their bed that weighs 400 pounds" instead of Russian spies. And Clapper had every reason to think the new President might make a similar comment again.
Even as Trump requested from the campaign trail that Russia look into Hillary Clinton's emails, he was resistant to any reports that the Kremlin might be digging into more than opposition's electronic files. But for one meeting, however, he was willing to listen. That is, at least, until James Comey made the fateful decision to tell Trump about a certain dossier himself — the same dossier with the salacious story about an alleged pee-pee tape. The dossier, of course, had landed on the FBI's desk, not the CIA's.
(Via: Washington Post)