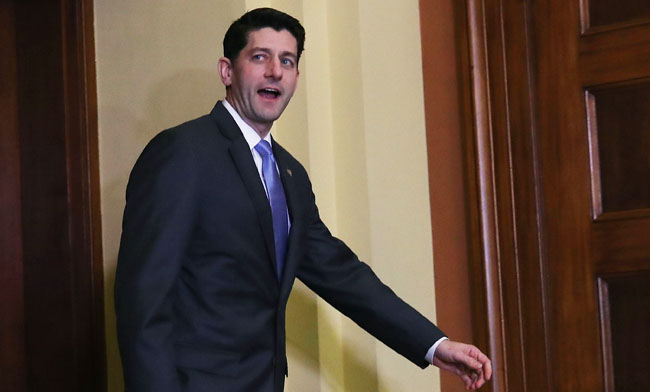 A group of House Democrats are calling for an end to congressional members sleeping in their offices, a practice that is abused by even the highest levels including House Majority Leader Kevin McCarthy (R-CA) and Speaker of the House Paul Ryan (R-WI), who brags openly of sleeping in his office. The habit gained popularity in the '90s among conservatives who thought sleeping in their offices was a good way to show off their thriftiness and aversion to the "Washington swamp." Of course, we all know how well that worked out.
Over two dozen members of the Congressional Black Caucus are calling for an ethics investigation over the "legality and propriety" of the practice — which is estimated to be used by 40 to over 100 lawmakers — in a letter to Ethics Committee Chairwoman Susan Brooks (R-IN) and Ranking Member Ted Deutch (D-FL).
"There's something unsanitary about bringing people to your office who are talking about public policy where you spent the night, and that's unhealthy, unsanitary — and some people would say it's almost nasty," said Rep. Bennie Thompson of Mississippi, the top Democrat on the Homeland Security Committee.
Aside from being "unsanitary" (which, gross), the letter argues that members of Congress who abuse sleeping in their offices are being unfair to those who pay for the high cost of living in and around Washington D.C.
"Members who sleep overnight in their offices receive free lodging, free cable, free security, free cleaning services, and utilize other utilities free of charge in direct violation of the ethics rules which prohibit official resources from being used for personal purposes," the letter to the Ethics Committee states.
While members of Congress who sleep in their offices tend to be both Republican and male, there are also apparently some female and Democratic offenders. The letter argues that, as a bare minimum, these members should be taxed at the fair market value of renting a Capitol Hill apartment.
(Via Politico)