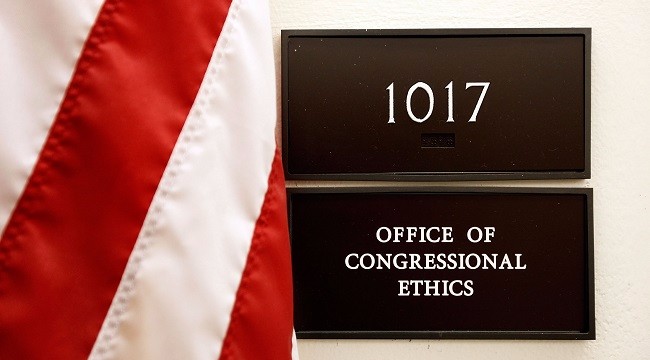 In the wake of several members of the House of Representatives (and the Senate) resigning or announcing they will not seek re-election, the Office of Congressional Ethics has become part of the national dialogue, but according to a new lawsuit, the office is home to misconduct as well.
In a lawsuit filed in a federal court in Pennsylvania last month, Omar Ashmawy, staff director and chief counsel of the Office of Congressional Ethics, is accused of verbally and physically abusing women and using his position as a congressional official to trying to influence law enforcement. The suit "stems from his involvement in a late-night brawl in 2015 in Milford, Pennsylvania, and includes a range of allegations relating to his behavior that evening and in the following two-and-half years."
According to the lawsuit, on February 14, 2015 Ashmawy was involved in a brawl at a Pennsylvania bar after, according to police statements, Ashmawy harassed and physically assaulted three women, including the bartender. Two months later, three men were arrested for their involvement in the fight. Greg Martucci, one of those three men, is behind the lawsuit.
Further:
In his lawsuit, Martucci accuses Ashmawy of using his political power and position with the Office of Congressional Ethics to pressure the police and the district attorney into not arresting him for assaulting the women. Martucci also alleges that Ashmawy threatened federal investigation of local government and police if they did not press charges against those accusing him of assault.
The Office of Congressional Ethics is responsible for the preliminary investigations of members of the House of Representatives who are accused of misconduct, deciding which cases proceed or go to the Ethics Committee in the House. Ashmawy denied the allegations and said he was the victim in the case.
(Via Foreign Policy)