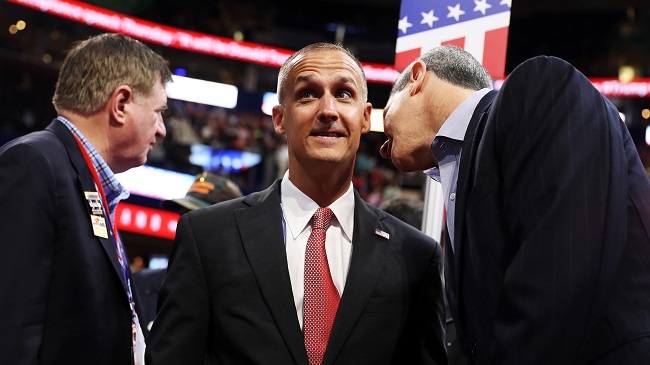 Corey Lewandowski, the hot-headed, former Donald Trump campaign manager, resigned from his post from CNN on Friday. Lewandowski's departure from the cable news network is a sign that he may be poised for a spot in the Donald Trump White House.
Several Trump surrogates garnered a fair amount of media coverage this year, but no one seemed to incite controversy as much as Lewandowski. He first made headlines when he was accused of assaulting Breitbart reporter Michelle Fields, and he was soon ousted from the campaign. He quickly found another gig as a CNN talking head, which saw him butt heads with many fellow commentators, including an all-out test of Van Jones' resolve in the final hours of election night.
CNN President Jeff Zucker still stands by his decision to hire Lewandowski, even after his resignation. Zucker cited the importance of including people with political differences on the network: "I think it's really important to have voices on CNN who are supportive of the Republican nominee. It's hard to find a lot of those. Our competitors tried to hire him too."
Lewandowski has yet to comment on his exit, but it appears he may be destined for better things in Washington. Trump's White House is already shaping up to be an interesting one, and adding Lewandowski's fiery attitude to the mix makes the situation even more unpredictable.
(Via CNN Money)