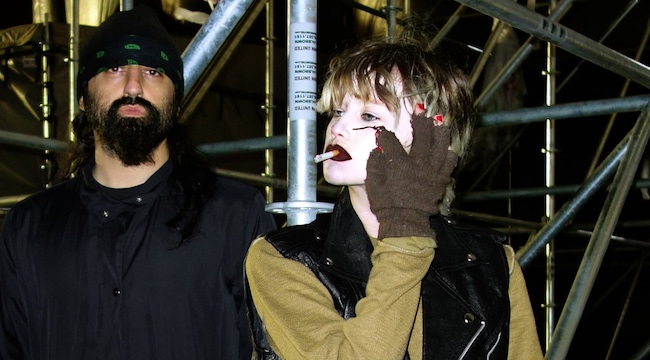 Late last year, Alice Glass said she endured "almost a decade of abuse" at the hands of former Crystal Castles bandmate Ethan Kath, writing at length in a post on her website about how he "exploited" her and had sexual contact that "wasn't always consensual." Kath was not pleased with the allegations, and he said shortly after they surfaced, "I am outraged and hurt by the recent statements made by Alice about me and our prior relationship. Her story is pure fiction and I am consulting my lawyers as to my legal options."
Kath sued Glass for defamation, and today, she took to Twitter to reveal that the courts ruled in her favor, and that the lawsuit was dismissed:
"I won in court today!! The defamation lawsuit against me was dismissed! Thank you so much for the love and support throughout this ugly process. This is a victory for survivors of abuse and sexual misconduct in countries where abusers use the court system to further victimize and keep people silent. WE WILL NOT BE SILENCED."
Kath may be spending more time in court in the near future, since other women have come forward alleging that they've had experiences similar to those of Glass, and that they filed criminal complaints against Kath back in November.