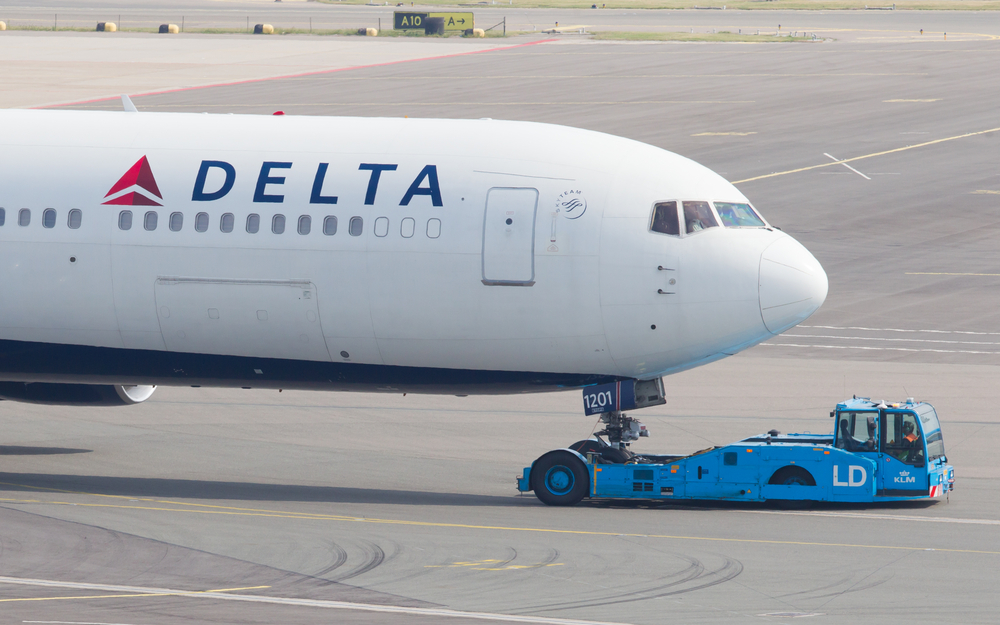 Early Monday morning, Delta Airlines departing flights are severely delayed or completely canceled after being grounded worldwide due to a "major systems outage." Unfortunately for customers, no one was able to check the status of their own flights on the airline's mobile app or online as most of them continued to read "on time." The major airline began experiencing power issues overnight outside of its headquarters in Atlanta and there is no word yet on when the issue will be completely resolved, as BBC reports and Delta confirms on Twitter.
Delta tweeted early Monday morning that the issue affecting departing flights was due to a computer glitch. The company told customers to check their flight status, which passengers were unable to do because of the outage. Many responded angrily on Twitter.

At 7:30 a.m. EST, the company released a statement, which revealed how customer service agents were working diligently to correct the issue.
"Large-scale cancellations are expected today. All flights enroute are operating normally. We are aware that flight status systems, including airport screens, are incorrectly showing flights on time. We apologize to customers who are affected by this issue, and our teams are working to resolve the problem as quickly as possible."
As of 8:40 a.m. ET, Delta lifted the full stop and began allowing limited departures, although delays and cancellations continue. The airline did issue a travel waiver for stranded passengers who were affected by the outage. All flights under the waiver must be rebooked by August 12.
(Via BBC)