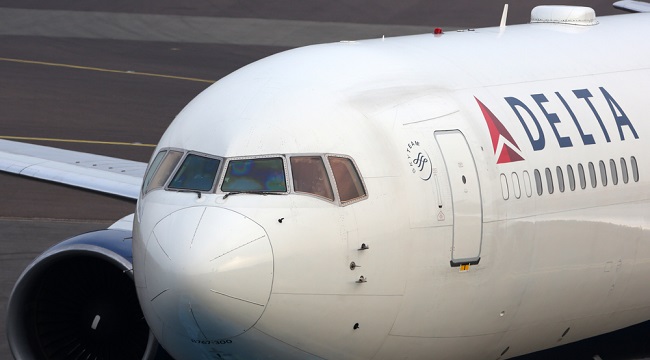 On the heels of a Southwest Airlines plane's engine exploding and an American Airlines passengers having to be tased and removed from his flight, air travel news in the United States has been rather controversial as of late. The latest, this time concerning an international Delta Airlines flight from Atlanta, Georgia to Amsterdam, is proving to be no different. According to Atlanta's WSB-TV, Maria Saliagas, a woman who was diagnosed with multiple sclerosis five years ago, claims airline employees tied her to her wheelchair because they didn't possess a chair capable of accommodating her disability.
Per a Facebook post written by Saliagas' son, Nathan:
The Delta employee thought it would be appropriate to tie my mother with someone else's dirty blanket, in such a way it has left bruise marks on her arms. When she started crying, she was told to 'shut the fuck up' or she will be 'left there.' This highly inhumane and disgusting treatment by Delta Airlines is unacceptable and a need for change.
In response, Delta issued an official comment apologizing for the matter, but partially denying the Saliagas' account:
We regret the perception our service has left on these customers. We have reached out to them, not only to resolve their concerns, but also ensure that their return flight exceeds expectations.
Maria told WSB-TV that "Delta normally accommodates her by making sure staff members have a proper wheelchair that has straps to help her sit up straight." This time, however, that apparently did not happen. The airline offered the family 20,000 free SkyMiles as compensation before their return trip on April 30th, but they instead "want to see a policy change regarding how Delta handles people with disabilities."
(Via WSB-TV)