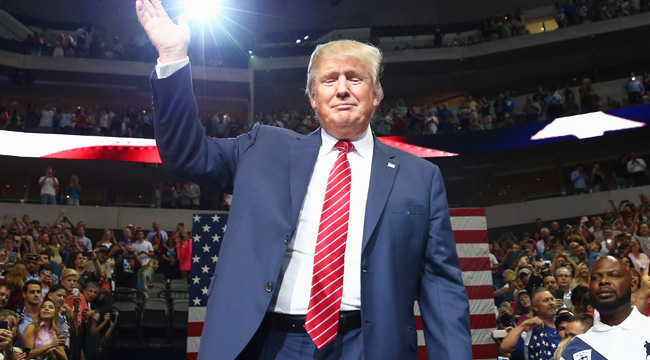 Democrats in the U.S. House of Representatives are calling for the Justice Department to investigate the Trump Foundation's $25,000 donation to Florida Attorney General Pam Bondi in 2013, calling the transaction "bribery."
In a letter addressed to U.S. Attorney General Loretta Lynch, ranking Judiciary Committee member John Conyers (D-Mich) and all 15 other Democrats on the committee asked the DOJ to investigate the contribution. "This fact pattern indicates that these payments may have influenced Mrs. Bondi's official decision not to participate in litigation against Mr. Trump," the Democrats wrote.
Donald Trump came under fire early this month after the Washington Post reported that he had surreptitiously paid a $2,500 fine to the IRS for violating tax law. Charitable organizations like the Trump Foundation are not allowed to contribute to political causes.
The Trump Foundation did not record the donation to Bondi's group — called And Justice For All — in their reporters, instead listing a donation in the same amount to a Kansas-based charity with a similar name. That second organization — Justice For All — says they never received a donation from the Trump organization.
But the Democrats of the House Judiciary Committee aren't simply worried about Trump skirting the IRS. "Our concerns extend beyond Mr. Trump's violation of tax laws," the Democrats wrote. "We also note that this allegation — that Mr. Trump bribed a Florida state official to protect his business interests — is consistent with Mr. Trump's own statements about using money to influence politics."
(Via Tampa Bay Times)