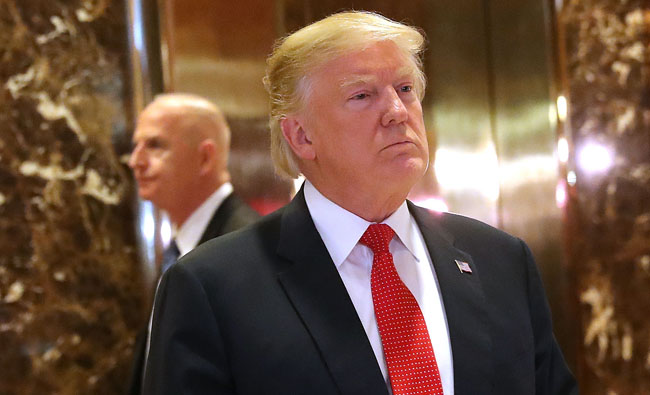 One of the most controversial allegations to come from Donald Trump after he became president is the notion that President Obama had wiretapped the phones in Trump Tower during the campaign in 2016. The allegations dropped back in March with a random Saturday morning tweetstorm — now a trademark of Trump's presidency — and alleged that Obama had wiretapped his phones in the tower calling it "a new low" and saying that the former president was trying to affect the "sacred election process."
It was ridiculous at the time and many refuted the claims, including ex-FBI director James Comey, Paul Ryan, and former National Security Advisor Susan Rice. It just didn't stop Trump, who has never apologized for the accusation and maintained that it was true with some help from Devin Nunes. While the story had died down since then, mostly thanks to the numerous other stories that have popped up since then, but now we have definite proof that Trump's claims were baseless and without merit. According to several reports, a Justice Department court filing from Friday reveals that there is no evidence that any wiretapping ever happened at Trump Tower:
"Both FBI and NSD confirm that they have no records related to wiretaps as described by the March 4, 2017 tweets," the department's motion reads. NSD refers to the department's national security division.
The motion came in response to a Freedom of Information Act lawsuit by a group pushing for government transparency, American Oversight.
Newsweek reached out to The White House for comment, with Press Secretary Sarah Huckabee Sanders responding by email, "This isn't news. We have already addressed it." They also add that this is the first public statement on the wiretapping claims by the FBI and DoJ apart from those made by James Comey.
American Oversight, the watchdog that filed the Freedom of Information act that brought the court filing to light, with its executive director, Austin Evers, commenting that the filing proves that the president lied with his tweets back in March:
As the president and his legal team continue their smear campaign against Mr. Comey, Special Counsel [Robert] Mueller and others investigating him, this filing confirms that even Trump's own Department of Justice does not believe he has credibility on a key element of the Russia investigation.
Trump was in Texas assisting victims of Hurricane Harvey on Saturday, leaving little time for a reaction to the news. Judging from the Sanders statement, one would assume there likely won't be a comment either.