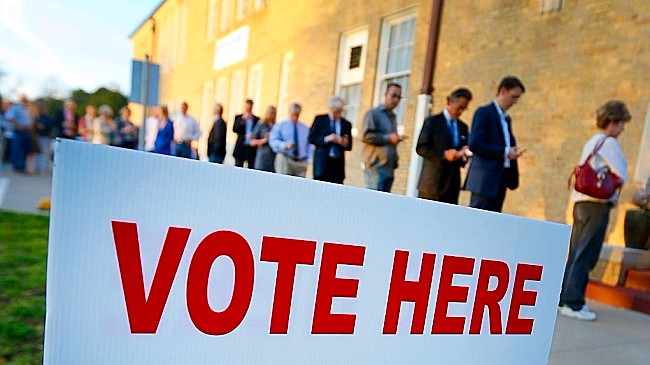 Last June, Department of Homeland Security official Jeanette Manfra told the members of the Senate Intelligence Committee that Russian hackers had targeted the voting systems of at least 21 states during the 2016 presidential election. However, the DHS cybersecurity head noted that there was no evidence that the hacking attempts were successful enough to penetrate any of the targeted systems and alter the ballots. Even so, Homeland Security officially informed the 21 states of what they had found a few months later. Yet just over six months later, Manfra has revealed that Russia "successfully penetrated" some of the systems.
In an exclusive interview with NBC News, Manfra was obviously unable to disclose any classified information, though she did confirm that the Russian hackers achieved limited success. "We saw a targeting of 21 states and an exceptionally small number of them were actually successfully penetrated," she said, adding that the hackers' efforts were abetted (and joined by) the Russian government itself. When pressed for further confirmation of this, Manfra concluded there was "no doubt" that the Russian government was involved in the hack.
Former DHS Secretary Jeh Johnson also told NBC News, "2016 was a wake-up call and now it's incumbent upon states and the Feds to do something about it before our democracy is attacked again." What's more, he added, "We were able to determine that the scanning and probing of voter registration databases was coming from the Russian government." Meanwhile, Russian President Vladimir Putin has repeatedly denied his country's direct involvement in the election hacks, though he did say "patriotically minded" Russians may have tried to interfere. As for Donald Trump, his insistence on its being "fake news" remains.
(Via NBC News)