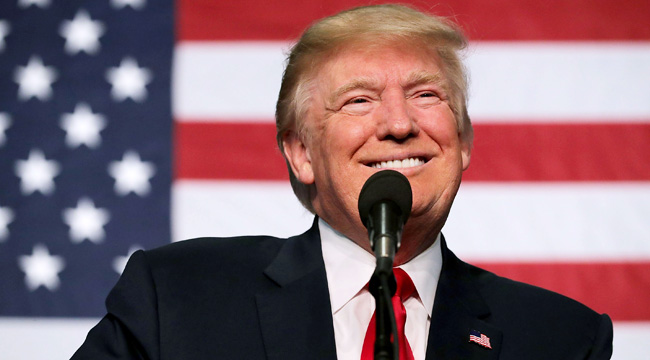 President Trump hates leaks and the leakers who enjoy leaking them. On the subject of Russia, Trump has famously stated, "The leaks are real, but the news is fake." The sentiment still doesn't make sense, but Trump raged after FBI Director James Comey supposedly didn't do enough to stop these spills — a "failure" that actually involved Comey refusing to bury Russia stories that painted the White House in an unsavory manner. At the time, Trump tweet-trashed the FBI and ordered, "FIND NOW" in reference to the leakers. Well, Trump appears to be receiving his wish, for the Justice Department has reportedly secured a warrant to monitor multiple journalists and discover who's giving this information away.
This news arrives in a report from the New York Post's John Crudele, whose D.C. source reveals that the DOJ has secured a FISA warrant for multiple journalists who have received leaked information. However, the reporters are "not the target," for Trump wants to zero in on their source(s). The big-fish leaker apparently received some info from Obama holdovers who have already been identified to the DOJ, and here are some clues:
Some in the administration are focusing on a retired, high-ranking military officer who held important posts in the intelligence service, according to the source. The possibly high-ranking leaker was getting some of his information from people inside the White House who were holdovers from the Obama administration, the source said.

Those White House leakers — said to be three people — have either already been fired or will soon be, the source claims. And these cases, I'm told, have been turned over to the Justice Department for possible prosecution.
Oooh, intrigue, and apparently, some staffers within the administration do tend to spill info even after they are warned. As for the president, he has reportedly leaked intel at least twice in the past month, but he's committed to finding the biggest pain-in-the-butt leaker he can locate. Indeed, leaks are not something that a president should approve of, but Trump places a higher degree of offense on leaking than, say, possible collusion with Russia. It's kinda warped.
(Via New York Post)